A few months in and Albo's cowards have turned to lies to cover their shockingly poor economic management:
As Anthony Albanese said on Tuesday that the government would be "doing our bit" to alleviate inflationary pressures on Australians over the next few months, economists warned the RBA would risk crashing the economy if it raised rates to 3.5 per cent in the next year.

He also said that he would use Thursday's economic statement to parliament "to talk more about these challenges and how we are responding".

"Our economic plan is all about making the economy more resilient, lifting the speed limits on growth and giving Australians more opportunities to get ahead," he said. Wednesday's Australian Bureau of Statistics figures are ­anticipated to show inflation ­accelerated from 5.1 per cent in March to 6.2 per cent in June – the fastest pace in over three decades, driven by higher petrol, food, rent and home building costs.

The Prime Minister said: "We face economic headwinds, we face rising inflation, we face rising interest rates, and there are real challenges.

"We know that working people in particular are under real cost-of-living pressures. They're going to the supermarket and they get hit with a bill that's higher than what they got hit with a year ago. The Reserve Bank is responsible for part of that, but so is the federal government, and we'll be doing our bit to take pressure off working people by addressing things like cheaper childcare that will have an impact on improving their standard of living."
Higher food, rent and home building costs – 40% of the CPI – will not be relieved by cheaper childcare costs that make up 0.9%.
If Albo wants to take pressure off the CPI – all of it, including childcare costs – then there is only one lever that he must pull. He must solve the east coast energy crisis that will add 6% to the CPI over the next year.
Today there are a few stories that capture how easy this is to do.
As we know, the problem is east coast gas and coal export cartels that are war-profiteering by charging local markets scarcity pricing for commodities of which we have a cheap abundance. In turn, this is spiking the cost of electricity.
In the case of gas, prices have gone up from around $8Gj to as high as $65Gj. Albo's cowards have been so weak that they have allowed Australia's largest gas storage facility in Victoria to be depleted to dangerously low levels. Last week, this triggered an emergency intervention by the AEMO and it ordered the QLD gas export cartel to send more gas south.
And guess what? The price fell! It is as low as $32Gj in SA today. And voila, electricity prices are down too! Hoocooanode?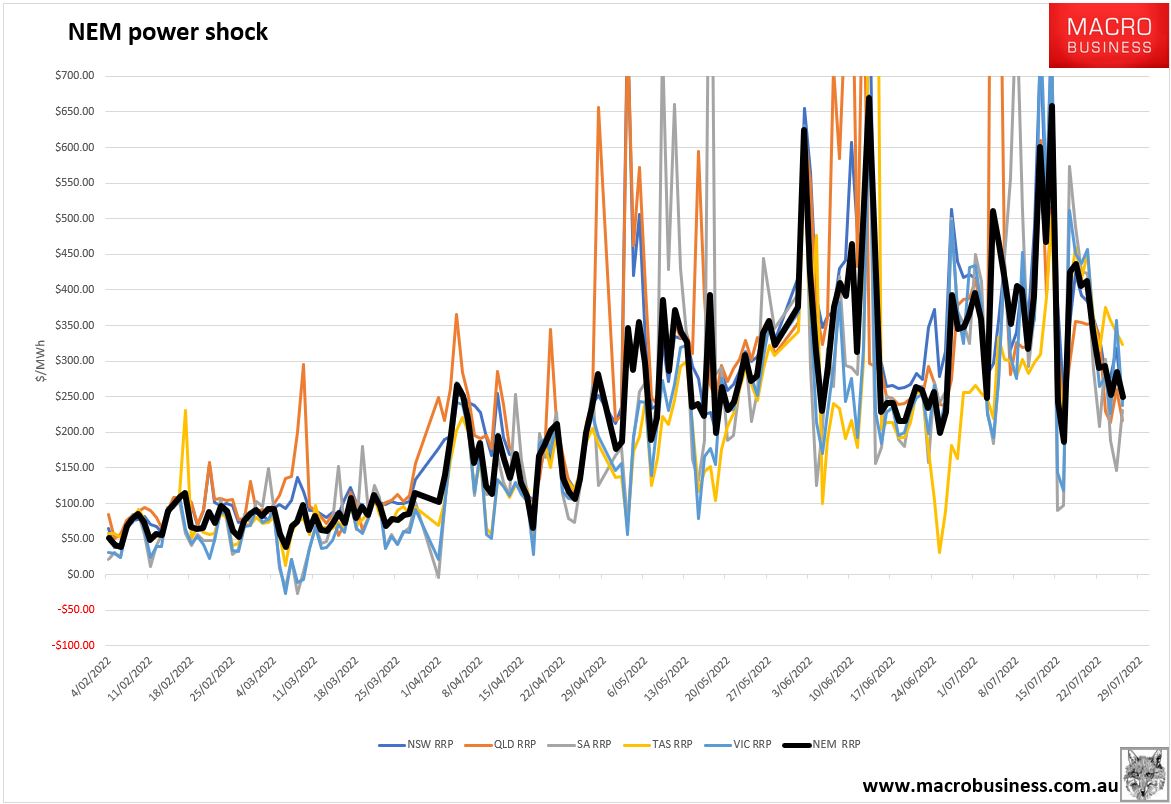 So, the first lesson for Albo's cowards is that they must break the gas cartel and force it to leave more cheap gas at home. It can be done using domestic reservation, export levies or super profits.
The second lesson is that if you do it then the cartel will bleat for a while and then fold like a cheap suit.
Unions in WA have just broken Shell which tried a similar trick on workers that it is doing to all of the east coast by locking them out of their own income:
Shell has scrapped plans to lock workers out of its multi-billion dollar offshore gas facility, Prelude, citing safety concerns.

Workers onboard the facility 400 kilometres off Western Australia's Kimberley coast are engaged in protected industrial action in a bid to push for better wages.

The Anglo-Dutch energy giant shut down the facility and suspended production in response to strikes earlier this month.

It said last week it planned to lock workers out from the Prelude facility.
Watch them fold on wages next.
Lesson two for Albo's cowards on gas is if you present a cartel with two options, one of which will cost them a little and the other a lot, then they will pick the former.
This is especially salient for "Dim Jim" Chalmers to learn, given his political education included serving under Wayne Swan as he allowed miners to rewrite the tax laws post the RSPT mining coup.
Albo's cowards must do it because the gas (and coal) cartels will keep bringing the inflation pain even as the recession gets worse and worse. Goldman:
News today that Gazprom intends to cut Nord Stream 1 (NS1) flows to around 20% of capacity this Wednesday from 40% currently, a 30 mcm/d impact, has sent European gas prices rallying, with TTF up 14 EUR on the day, at 176EUR/MWh ($53/mmBtu). The potential drop in flows appears related to comments from President Putin last week regarding the removal of an additional turbine from NS1, while the repaired one brought from Canada has not yet been re-installed. While we expect NS1 flows to be restored back to a 40% run rate once the repaired turbine is in place, we believe Russian supply uncertainty remains high. The opaqueness behind the scale of the volume curtailments viaNS1, as well as the absence of any Gazprom-driven re-routing of the reduced flows via an alternative pipeline to mitigate the impact to supply, suggest Russia's gas exports are as much a political/economic decision as a technical one.

In terms of price risks, we continue to rely on the framework we discussed earlier this month, which assumes prices work alongside government-driven measures to reduce demand and attract incremental LNG in order to manage storage levels. Specifically, under our base case of a 40% NS1 flow rate, in line with what has been observed since the restart of NS1 post-maintenance, we would expect prices around 170 EUR/MWh throughout 3Q22 to help take storage to 90% full by end-Oct. Instead, a zero flow would likely lift TTF above210 EUR/MWh in our view, to increase price-driven demand destruction to help compensate for such large supply losses. The 20% NS1 run-rate scenario, discussed in media reports today, would be in between the two scenarios described above, suggesting potential near-term upside to prices to around 190EUR/MWh.
That is $67Gj Aussie gas or 10% added to the Aussie CPI when such prices land here.
There is no lie big enough for Albo's cowards to cover that.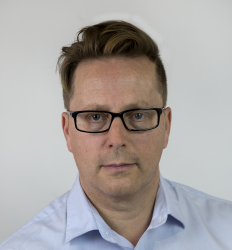 Latest posts by Houses and Holes
(see all)