While the macro pet shop that runs Australia is in its usual poop-throwing uproar over the wrong thing, the economy is lining up for a catastrophic recession in 2023.
This will be no brief and happy pandemic affair that makes everybody richer. It will be a long and nasty balance sheet shakeout that crushes profits, threatens banks, wrings out living standards, and damages household psychology for a generation.
This is the path chosen for us by the Albanese Government. It did NOT need to be this way.
The Reserve Bank of Australia is on a charge. But, instead of helping it out, the Albanese Government is guaranteeing that interest rates will go much higher. This is the key to why things are going to get so bad.
Last week, the RBA warned that it sees a range of inflation measures getting out of control over the second half of this year:
Ahead of the release of the June quarter Consumer Price Index (CPI) at the end of July, members noted that domestic inflationary pressures, including those outside of the labour market, continued to build. Non-labour input cost pressures were evident across a range of industries. Adverse weather conditions had affected the prices of some fresh produce. Rents were expected to pick up in response to tightening rental market conditions across most of the country. Wholesale electricity and gas prices had also increased sharply in recent months, reflecting domestic supply disruptions during a period of increased demand. The effect of these increases on retail electricity and gas prices was expected to be evident later in the year, since state subsidies and hedging arrangements had limited the near-term pass-through. More generally, firms in the Bank's liaison program had indicated a greater propensity to pass through cost increases to consumer prices. As a result of these price pressures, inflation was expected to increase in year-ended terms through the remainder of 2022.
How is the Albanese government responding to the RBA's concern about rent, energy, food and profits inflation? It has two main undertakings.
First, it is opening the immigration floodgates:
Anthony Albanese has addressed the issues of migration and visa backlogs in relation to skills shortages, saying Australia needs to create better pathways for workers to have a permanent presence in the country.

The Labor government had inherited a "massive" backlog in visas, the prime minister told reporters on Monday.

"It is absurd at a time of skills shortages, there have people who have been waiting for such a long period of time," he said.

"We do have some short-term skills shortages that will always need to be filled by temporary migration".
Normally, higher immigration might help lower inflation by crushing wages. But, contrary to popular belief, Australia does not have a wages breakout so any resumption of immigration will only ensure that wage income remains weak while a rents breakout is made considerably worse.
Albo's second undertaking has so far been to protect the war-profiteering of Australia's gas and coal export cartels that are starving the economy of the fuels needed to produce energy at a reasonable price.
Gas and electricity are both up 600% at the wholesale level. Between them, and by themselves, they will add 3.5% to the CPI over the next year.
Worse, energy and food are bound together because gas and electricity are large cost inputs into food production. Energy will also horribly inflate building costs via locally produced materials like bricks, gyprock, paint, metals. You name it.
Food and housing costs are 40% of the CPI and Albanese Government policies are going to dramatically inflate all of it. This, before we even get to energy impacts on the other 60% of services.
In short, Albo's policies are going to directly add 5-6% to the CPI over the next year as the RBA tries to reduce inflation. Within a few months, this will push Australian inflation to the highest in the developed world as everybody else deflates:

Late last week various major banks gave us a good idea of where Albo's macro settings will lead:
Westpac's top economist has ramped up the second-largest home lender's interest rate outlook to 3.35 per cent by February, warning property borrowers to brace for an "over tightening" by the RBA that will slow economic growth to almost a standstill and push up unemployment next year. Its previous forecast was for a maximum rate of 2.6 per cent.
Current high inflation risks a material rise in inflation expectations which could feed into the wage-bargaining process given the very tight labour market," NAB economists wrote in a report on Friday.
"Our expectation is that the RBA will deliver this via four more successive 50 basis point rate hikes in August, September, October and November. This 200 basis points of additional tightening sees the cash rate target at 3.35 per cent by November", said ANZ.
Economists like to talk about the neutral interest rate. It is the rate at which growth can continue but inflation remains quiescent. Ceteris Paribus this rate was somewhere under 1% pre-COVID. Since then, Australian households and governments have added a lot more debt so it is even lower today under normal circumstances.
Sadly for all concerned, Albo is instead forcing the RBA to set the cash rate based upon a neutral interest rate artifically inflated by badly timed mass immigration and energy war-profiteering. The result of this is entirely predictable.
All recent and semi-recent borrowing that has transpired on the assumption of a sub-1% cash rate is going to be distressed and shaken out.
Given that Australian governments are showing no signs of taking this seriously and reining their borrowing, and have no need to given they issue their own currency, this pressure is all going to land on the private sector. Most especially in households.
In particular, those that took out mortgages on the RBA ill-fated 2% fixed rates are going to roll off onto variable rates at triple the price, beginning now and for the next three years.
House prices are already crashing as this begins. As the RBA chases Albo's 6% inflation shocker, Australians' largest asset is going to sink more than we have seen in a century.
It is an obvious observation that this distinctly risks becoming an unstoppable balance sheet reckoning for Australian households. A grinding and dreadful affair of wealth destruction to match the last decade of income degradation.
How Albo and his coterie have concluded that this is good policy or good politics is beyond my understanding.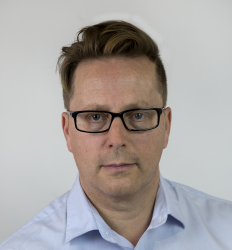 Latest posts by Houses and Holes
(see all)