Would Australians be better off at war with Moscow than with Canberra as its capital? It's more than a fair question because there are distinct parallels between the two.
Moscow has resumed Nord Stream gas flows to Europe after a few weeks of suspension:
Russia began sending natural gas to Europe through the Nord Stream pipeline system after a pause, bringing relief to a continent whose economy is starting to wobble under the strain of reduced supplies.

Shipments returned to 40% of capacity, their level before flows were halted for 10 days of planned maintenance, data from the pipeline operator showed.
Albo's foreign gas cartel operating on Australia's east coast has done likewise:
Queensland's gas producers have increased shipments south as the threat to the east coast grid eases, following emergency intervention from the Australian Energy Market Operator to limit the export of spot shipments from Victoria.
At various times this week, east coast gas prices have hit $60Gj, on par with Europe.
These weak flows of critical reserves have resulted in the depletion of inventories. Though on that measure, Europe is actually better off. It's been rebuilding its reserves while Australia's are at record lows. Mitigating scarcity pricing there, but not here.
This is amid the absurdity of availability. We have staggering amounts of gas coming out of the ground at $1gj while Europe has none.
Albo and Putin share another parallel. They are both strongly allied to China. Though on this score, Russians are better off than Australians are.
Russia is making enormous amounts of money by shipping its gas to China. It owns and takes the profits.
Australians are making none. Albo doesn't tax the east coast gas cartel. Plus he allows it to hollow out the east coast economy to the tune of $50bn so he's losing a lot of tax from all other sources because he has to compete with a private energy levy.
The direct consequence of this is that very cheap energy helps reassure Russians that their defence manufacturing capability is strong. So they don't need to worry so much about building the Chinese economy with their exports.
But, on Australia's east coast, Albo's energy chokehold will throw the last of our widget-makers into the sea over the next few years, leaving Aussies to defend themselves with (imported) paddle pop sticks. Even as Albo promises greater industrial resilience.
Moreover, with 71% of the gas going to China, Albo is simultaneously building its power projection capability as it occupies neighbours like the Solomons.
There is one final reason why we'd be better off at war with Putin than making friends with Albo.
When confronted with a wolf, you know how to protect yourself.
More dangerous is the wolf in sheep's clothing that tricks you into its jaws and then devours your stunned flesh.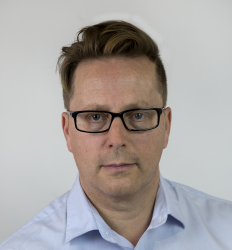 Latest posts by Houses and Holes
(see all)