Oh Albo, or should I say, Jim Scullin:
Anthony Albanese says he will pursue a "large" legislative agenda beyond what Labor committed to at the election – despite growing economic challenges – with the October budget to be focused on finding savings without raising taxes.

In an interview with The Australian, the Prime Minister said he remained hopeful there would be real wage growth in this term of parliament and ruled out new emergency Covid support payments if there are outbreaks beyond this winter.

…"The first wave of legislation will be our commitments on climate change, the National Reconstruction Fund, the creation of Jobs and Skills Australia (agency) … the aged (care) reforms, childcare, all the things we put forward.

"But over a period of time we will have a large legislative agenda.

"I want to be a government that does things and that doesn't just stand still.

"I think the former government stopped governing. I want to have a government that makes a difference and takes action."

…"The rise of insecure work is leading to more people being vulnerable to events beyond their control, including catching Covid."

Mr Albanese said rising inflation – predicted to be 7 per cent this calendar year – meant "you won't get real wage growth across the board in the short term", but he was confident the government had the policy settings to achieve it "over a period of time".

"There's a range of mechanisms that feed into that. One is the minimum wage, one is secure work and making sure that is delivered upon," he said. "We want to see people's living standards increase and that's what historically has happened over a long period of time, over many decades, until the last decade when we saw a conscious decision to reduce real wages from the (former) government at the same time when some people were doing very well."
OMG. That is a picture of delusion.
Don't get me wrong. The legislative agenda is modest but excellent. The reforms are vital.
But they won't save Albo's cowards. By year-end, household and business utility bills will be well on their way to doubling as 5% CPI inflation arrives from the war-profiteering energy price crisis that Albo refuses to address.
In Albo's absence, the RBA will be forced to chase this inflationary surge with higher interest rates and house prices will keep crashing, eventually smashing the economy into 2023.
In short, by protecting the energy cartels, Albo is about to eviscerate real incomes and wealth simultaneously, especially for Labor's abandoned heartland of lower-income households.
Make no mistake, by Xmas, nobody will even remember Scott Morrison, except his label that Labor can't manage money.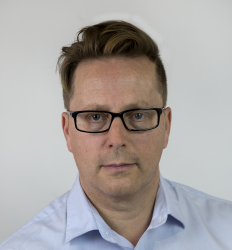 Latest posts by Houses and Holes
(see all)