I could have told you that this was coming years ago:
Four independent directors of the biggest philanthropic journalism institute in the country abruptly resigned after its billionaire founder overhauled the way it operates and allocates funding.

Australian billionaire and philanthropist Judith Neilson, who founded the Judith Neilson Institute in 2018, plans to take charge of her creation as it "changes direction," a decision which appears to contradict original plans to establish the not-for-profit as independent.

Neilson's move, announced last Tuesday in a conversation via email with the Institute's directors – former NSW chief Justice James Spigelman, Paul Kelly, Bridget Fair and Kate Torney – prompted them to resign en masse, according to people familiar with the conversation. The Institute was unavailable for comment.

Media sources, who requested anonymity to speak freely about the matter, said Neilson's new vision for the organisation is not yet finalised, but her involvement raises concerns about its independence.

Neilson made headlines when she committed $100 million to creating the institute in 2018. It was established as an independent and non-partisan body to encourage quality journalism through education, grants, and by hosting events on topical issues. The institute pledged to collaborate with university journalism schools and news organisations to improve reporting on the region, as well as debating key policy issues facing Australia.
Good. They're clearly the wrong people to run it.
The problem for the institute is it is stacked with insiders with no balls. In that sense, it was bound for failure in its formulation as a not-for-profit journalism outfit that only reinforces the status quo.
If it likes, it can be helping fund investigations with major mastheads. But that should be a minor effort.
What it should really be about is the creation of new journalism operations and culture. Journalism that takes on the establishment and shakes it up: Michael West; Black Inc; FriendlyJordies; Crikey (sometimes); Independent Australia; MB etc.
These are the mastheads to back and build. The truth-seekers and innovators. The grass-roots of online journalism that is recreating the discipline: the bloggers, vloggers, data miners, specialists and investigative snouts.
The old mastheads are constrained by bourgeois ideas, corrupted by the Canberra bubble, and operate as part of the economic Game of Mates. Arguably, the "he said, she said" model of journalism is itself beyond repair as it is torn to shreds by interests.
Tear it all down, Judith.  Or found an orphanage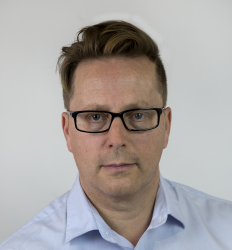 Latest posts by Houses and Holes
(see all)