At any given minute, you can watch the blood-sucking gas and coal gangsters stealing from you in real-time. The Australian Energy Market Operator (AEMO) offers real-time dashboard data that exposes the shoddy billionaires as they literally reach into your collective wallets and steal scores of billions.
The gas price has not budged from its regulated $40Gj. A price 1000% above historical ranges at which every gas user east of WA will be out of business in due course. Its dashboard is here.
The electricity dashboard is here. It is fascinating and shows in each state how, when and why the energy cartels are robbing you.
You can also watch the OPEN NEM here.
As you go through these charts, recall that the traditional price for power on the east coast is $25-50MW/h and closer to the bottom of the range. Now it is this:

The red arrows indicate power flows from one state to another through interconnectors.
State by state points to remember:
VIC and SA have the largest wind resources.
VIC also has a lot of brown coal which is not exported so its price is local and low.
But both are reliant upon gas to balance wind and solar with firming power.
NSW and QLD are much more black coal-dependent.
None of these numbers include rooftop solar.
The AEMO auction of power happens every five minutes and each time the bid stack goes something like this:
renewables bid zero
coal bids what it needs to
gas bids highest.
6. Coal and gas, therefore, set the marginal cost for much of the time. Except in SA where there is so much renewable power that the price often collapses below zero.
When you click on the "fuel mix" tab on the AEMO dashboards, you can see the results for each state.
For example, at 6.25 this morning, wind was doing all of the heavy lifting in SA. But, even though it bids $0, gas has set the price at a whopping $228MW/h:

In VIC, brown coal and wind were doing most of the work, plus imports, driving up its marginal price:

NSW is using a lot of black coal, some wind and gas to deliver its crazy prices:

Ironically, the coal and gas-friendly state of QLD is where the greatest theft is underway as it relies far too much on both, sending the price of power 2000% above traditional ranges:

Enjoy watching the shoddy billionaires as they shove their fat, war-profiteering mitts directly into your trouser pocket.
Or, call your local MP and tell them to stop this outrageous daylight theft by smashing the war-profiteering energy cartels using any and all policy weapons at their disposal.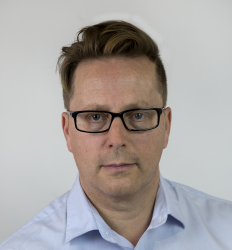 Latest posts by Houses and Holes
(see all)