Deloitte Access Economics has released an analysis of state budgets, which shows that Victoria is not forecast to return to Budget surplus until 2025-26: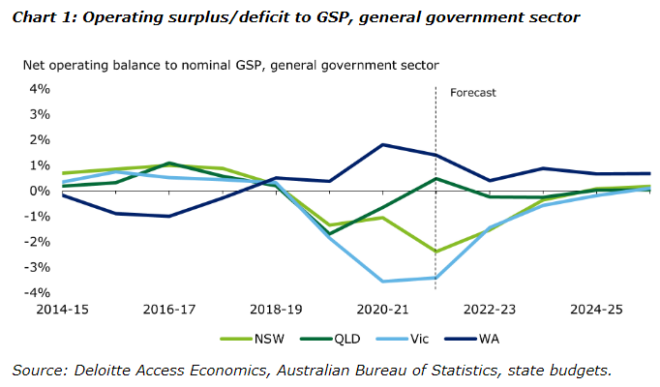 By which time, Victoria's net debt is forecast to reach 27%, and has grown much faster than any other state over the past two years: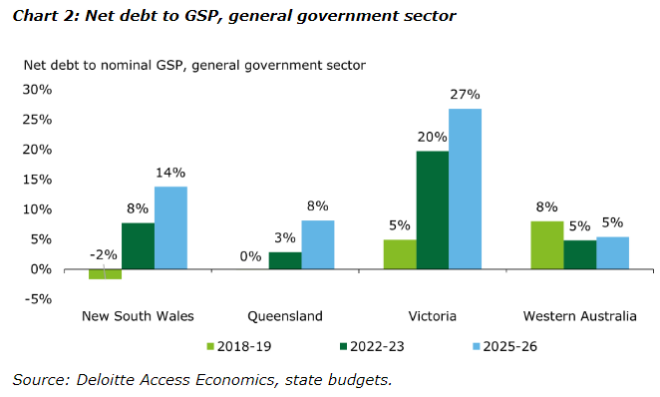 Moody's downgraded Victoria's credit rating from Aa1 to Aa2 in May but revised the state's outlook to 'stable' rather than 'negative'.
However, the Victorian Budget is heavily reliant on property taxes, especially stamp duty receipts. And the May Victorian Budget tipped that dwelling values would only decline by 4% in 2023, which would drive a $1.696 billion reduction in stamp duty receipts in 2022-23:
Since December 2021, price growth in Victoria's residential property market has moderated. Increased supply and the prospect of rising interest rates have weakened sentiment and put downward pressure on prices, especially in greater Melbourne.

The expected decline in land transfer duty revenue in 2022-23 reflects the combined effects of a forecast contraction in residential dwelling prices and lower property transaction volumes. Victorian dwelling prices are expected to decline by 4 per cent over the 2023 calendar year after peaking during 2022, reflecting in part anticipated rises in the Reserve Bank of Australia's cash rate commencing around mid-2022, in line with market expectations.

The price decline is expected to be the strongest in the high-value segment of the market, which has accounted for an elevated share of land transfer duty collections during 2021-22. Transaction volumes are expected to decline in year-on-year terms from the March quarter 2022 until 2024. The residential property market is expected to resume growth over 2024, with Victorian dwelling prices forecast to grow by 4.5 per cent.
Melbourne dwelling values have already fallen 2.0%, according to CoreLogic, with steepening declines expected as the Reserve Bank ratchets up interest rates.
Accordingly, Victoria's Budget is facing heavier stamp duty losses, which will obviously negatively impact its Budget balance and return to surplus.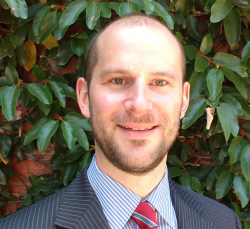 Latest posts by Unconventional Economist
(see all)