Late last month, it was reported that the NSW Government was preparing a rescue package for 'too-big-to-fail' Metricon and the industry:
The NSW government at its most senior levels is scrambling to finalise a twin rescue package for the state's building industry and customers of construction giant Metricon amid fears the company is at imminent risk of collapse…

One option being examined is a rescue package at a cost of hundreds of millions of dollars that would shore up industry players at risk of collapse due to a confluence of factors, including the pandemic, rising material costs, recent flooding and labour shortages…

A second package would be targeted at Metricon to complete some 300 active construction sites, or compensate buyers of house and land packages that may not be able to be completed.

Sources familiar with the company's finances who spoke on condition of anonymity said cashflow remained dire and, without assistance, the business was teetering on the verge of bankruptcy.
According to the Herald-Sun, the Victorian Government is also examining a rescue package for Metricon and other construction firms:
[Treasurer Tim] Pallas said ensuring the residential housing construction industry made it though serious financial pressure was a priority…

[Pallas] said a decent share of his attention was now focused on the state of the market in Victoria…

"As you would appreciate with fixed price contracts, we're seeing a bit of pressure in that market.

"The government's looking at what it can do to assist."

Mr Pallas said he didn't want to announce the government's strategy ahead of time, but said there were ways the state could offer support that would be revealed soon.
While I feel sorry for builders grappling with soaring costs, this looks to be another case of "privatise the profits and socialise the losses".
It is a shame the billions of taxpayer dollars spent on HomeBuilder stimulus and industry bailouts weren't instead invested in social housing projects.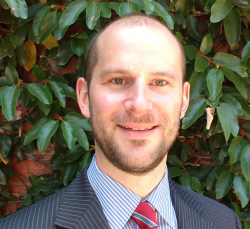 Latest posts by Unconventional Economist
(see all)