With friends like the AIG, who needs enemies?
Tennant Reed, principal national adviser at the Australian Industry Group, said energy prices hikes for household of at least eight to 15 per cent were already backed by the regulator's hike in the default price last week. It was likely this price would rise further over coming months and years, he said.

Some customers of smaller retailers that did not have their own access to power generation would see prices go up even further, he said, noting that one company had told customers prices may double.

He said in the current geopolitical climate and in the face of a global energy crunch, any moves by Australia to cut energy exports would not be received well by export customers.

He said the government's policies to improve transmission to incorporate more renewables, in addition to state government efforts to improve household efficiency and substitute gas appliances with electric alternatives, such as induction cooking and heat pumps, were the right responses, but they would take years to implement.

In the short term, he said federal and state governments could consider subsidising households hit hardest by the crunch.

According to its early estimates, if governments targeted the most vulnerable 10 per cent of households and small businesses, such an effort would cost around $6 billion.

Woodside's O'Neill said the volatile market was evidence that "our response to the climate crisis [could] trigger an energy crisis".

"I fear that some of that may be playing out in Australia where firming capacity really has reduced, there's not as much firming capacity as there historically has been," she said. "And so when coal-fired power goes offline, it means a significant draw on gas and, there's just not enough gas to meet that demand."
The AIG is like kindergarten kids. In the grown-up world, export contracts are broken all of the time. It is commonplace to do so. Declare force majeure and get on with cutting a few export cargoes. There is no sovereign risk when the risk is to the sovereign.
The other AIG idea is completely bonkners. In effect, it is a proposal to subsidise the war-profiteering of the gas and coal firms using the wider tax base. If you do that the energy cartels will keep pushing prices higher and run wild forever.
Moreover, it will worsen the inflationary consequences of the shock as energy prices pour inflation into everything plus punters still have money to spend!
As for Woodside, it only joined the east coast gas cartel this week when it completed the takeover of BHP's Gippsland JV with Exxon. It knows there's an amazing amount of gas. But it has sold all of it to the exporters in the cartel:

More bad ideas were on offer at your ABC which ran a half-cocked report that editorialises without authority:
The mechanism can only be used in limited circumstances, and it is not clear the current price spikes would be enough to invoke it.

The Resources Minister, the newly-appointed Madeleine King, would need to determine that there will be a market shortfall of gas next year, not just high prices.

Even then, the earliest date export controls could be imposed is January next year, which would do nothing to help with the immediate issue of price peaks for businesses and households.

Of course, the government could rewrite the terms of the mechanism to get around those problems.

But there are other reasons to be cautious about pulling the trigger.

If supply contracts are disrupted, it could affect Australia's reputation as a reliable trading partner, which could have long-term ramifications for the resources sector.

And cutting critical energy supplies to allies we are supporting to push back against Russia might not be a wise diplomatic move, either.
Who said these things? Just the journo? Then put a line through them.
Ever since 2014, Australia has been in a rolling energy crisis owing to the gas shortage. It is a structural sovereign risk that requires a structural sovereign fix. Not fixing it and leaving export customers in doubt is just as bad long term.
As for supplying European allies, sure, go ahead. Three-quarters of eastern gas goes to China where it is used, in part, to build weapons that threaten Australia. Cut those volumes.
In fact, China has been on selling LNG cargoes anyway owing to a glut!
China, the world's largest LNG importer, has become a seller of LNG export cargoes as domestic demand wanes amid pandemic movement curbs in Shanghai and fears of similar restrictions being imposed elsewhere in the country as authorities move decisively to stem the spread of COVID-19.

"Except for the big three national oil companies – PetroChina, Sinopec and CNOOC– which have an obligation to ensure natural gas supply, others LNG importers were heard to have resold many of their LNG imports recently," a trade source with an LNG terminal in south China told S&P Global Commodity Insights.

LNG terminals were still profiting from selling long-term LNG cargoes in the domestic market, but reselling LNG cargoes in the international market was proving more profitable, the source said.
Perhaps the AIG and ABC would like us to buy back our own gas at another healthy markup. Ironically, we might get it cheaper from the Chinese than our own export cartel given China is paying $33Gj for Aussie spot gas while Australia pays $40Gj. We could save a dollar!
This is all transparently INSANE.
For grown-ups, there are only two fixes for this:
My favoured solution is to apply a 100% war-profiteering levy on all export sales above pre-Ukraine war prices for gas and coal. That'll crash the local price, as well enrich Australia. The energy cartels have no right to such an unethical windfall.
But, I acknowledge that will send the entire mining lobby into meltdown and pick an RSPT-scale fight which Labor's ball-free zone is clearly not up to.
So, instead, reserve enough gas and coal for domestic use to crash the local price and export the rest, which will be nearly all of it, with minimal disruption to the miner's profits and export customers but cheap prices at home.
All of this tiptoeing around the facts is pathetic. Energy markets have failed. There is no subsidy or giveaway that fixes it.
What must be done in the national interest must be done.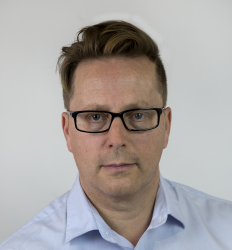 Latest posts by Houses and Holes
(see all)