One should never underestimate the power of CCP debt.
OMICRON is contained:

Mobility is lifting:

Various economic measures are bouncing:

Note that housing area sales are still affected by distortions around the timing of Dragonboat Festival. Even so, it's a rebound of some sort.
But how far it can get remains an issue of counterparty risk because developer spreads are still paralytic:

Infrastructure funding is ripping but quotas are almost exhausted:

It's looking better than I expected already but the risks of OMICRON and property sales remain. And then there is the building trade shock:
China's Shanghai Export Containerized Freight Index compiled by the Shanghai Shipping Exchange has been falling in the recent month as the rebound of exports has been slower than expected.

Since late June, the recovery of export shipments from China to the US has been weaker than expected and container space for the shipping route from China to Europe has been relatively loose, according to a report released by Kuehne + Nagel International AG, the world's largest freight forwarder

It added that Shanghai's export volume has been steady after a two-month lockdown was lifted on June 1 and the expected peak didn't come and there haven't signs for a high season.

In the week that started on June 17, the costs of shipping containerized freight from Shanghai to the West Coast and East Coast of the US stood at $7,489 and $10,073, respectively, falling 5.1% and 4.6% from the same period last month, according to data from the Shanghai Shipping Exchange.

"Traditionally, the period between the end of June and October is a high season for shipping demand, but the recovery of exports is slower than we thought, due to negative impacts from both demand supply side," said a freight forwarder.

On the supply side, it takes time for the manufacturing capacity in Shanghai to fully recover and due to the lingering impact of the Covid-19 outbreaks on logistics, raw materials for industries including chemical and automobile are still in short supply, he said.

It's more difficult to predict situations on the demand side, he added.

In the past one year, the demand fro China-US shipping had been robust. Before the start of the Covid-19 outbreak in 2020, the cost of shipping a 40-feet container from Shanghai to the US was only $1,500, before surging by nearly 16 time to as high as $25,000 in August 2021.

In recent month, the shipping rate between China and the US has been declining, with some institutions warning about a possible turning point.
Volumes from Asia are already falling and investment will be next. MS:
Trade: Global goods demand is already deflating and has been reflected in Asia's real exports growth decelerating to just –1.6%Y in April 2022, from 9.4% in November 2021. The recent deceleration in Asia's exports reflects a normalisation in demand patterns, in which consumers are reallocating spending towards services. As overall growth softens, external demand conditions are likely to become more challenging for Asia. In this context, we are also cognisant that a dropoff in export demand will spill over to weaker manufacturing capex,especially for more export-dependent economies, which will be an additional headwind for growth.
Any Chinese recovery of substance will also upset the global correction in commodities and send the Fed into further rate hikes intensifying the trade shock spilling over from slowing DMs.
There are still lots of headwinds for China.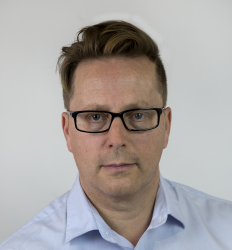 Latest posts by Houses and Holes
(see all)