As it turns out, the only problem with the last election result is that Labor got too much of the vote. If we had a Teal minority government today the energy crisis would be all but over:
Independent MPs Zali Steggall, Allegra Spender, Kylea Tink and Zoe Daniel on Thursday ­attacked gas companies and ­accused LNG exporters of paying "very little corporate tax" and reaping "huge profits" at the expense of Australian energy users.

…Despite the gas sector contributing almost $500bn a year to the national economy and the ­crisis being blamed on offline coal-fired power stations, Ms Steggall said Labor should use a super-profits tax to fund household subsidies and make the NEM more efficient.

With coal and gas expected to be included in a draft Energy ­Security Board capacity mechanism to shore up investment in baseload generation, only West Australian teal Kate Chaney supported freeing up supply of gas and "possibly coal" in the short term. Ms Spender, who supports a 50 per cent 2030 emissions ­reduction target, said while gas would play a role over the next 10 years, "the direction has to be in renewables".

Ms Steggall said increasing the use of gas or coal would "exacerbate and prolong the underlying cause of this energy price crisis while failing to … put in place a solution". "It would mean rewarding the fossil fuel companies for a problem of their own making, but with greater windfall," the Warringah MP said.

Ms Daniel said the crisis should "not be used as cover for backsliding to extend the life of coal or gas as energy sources".

…Ms Chaney, who claimed the blue-ribbon Perth seat of Curtin, said "the current perfect storm ­affecting gas prices may need to be addressed by freeing up supply of gas and possibly coal in the short term". "This should not be used to justify a long-term ­increase in investment in fossil fuel operations," she said.

…Tasmanian independent ­Andrew Wilkie called for ­"immediate and strong federal government intervention", including pulling the gas trigger.
In what universe does the gas sector contribute $500bn to the economy? That's ludicrous.  The reality is that the oil and gas sector contributes 10% of that number to GDP, around $50bn or 5% of the economy. It is 14th out of the 19 major sectors and contributes less than real estate agents (see green line below):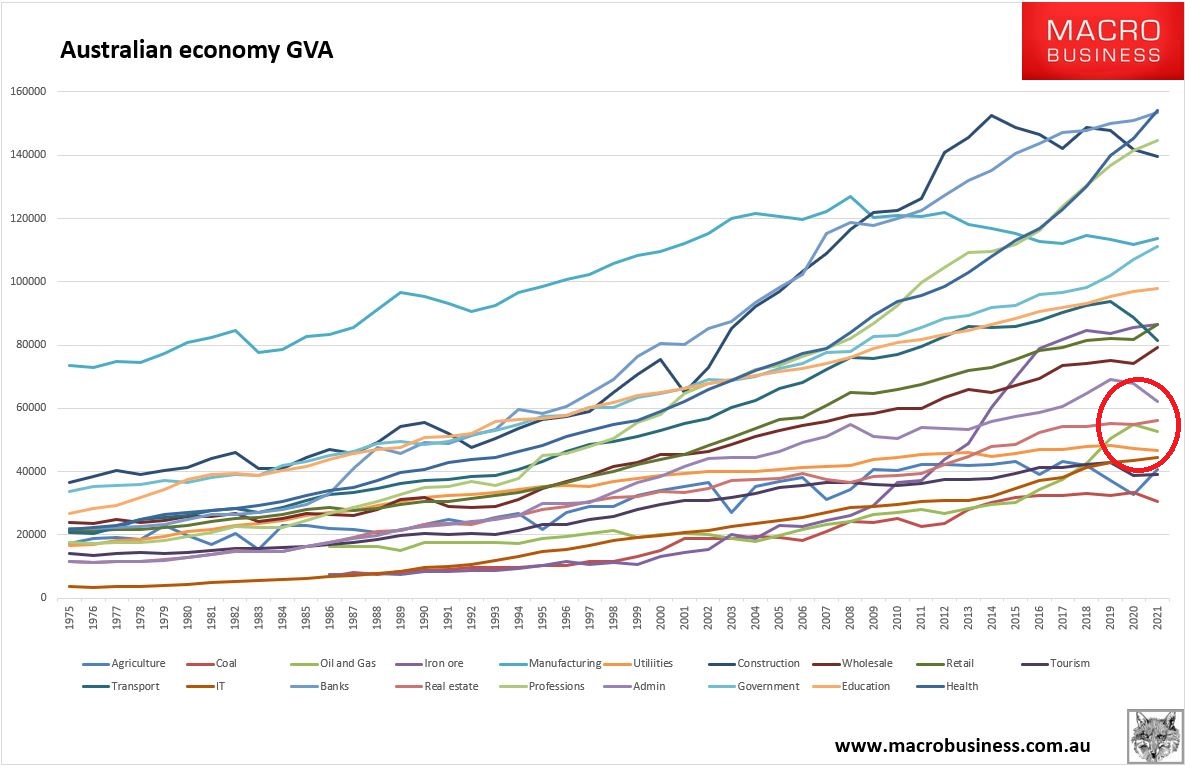 Moreover, the reality is a lot worse. Half of the growth surge of oil and gas extraction over the past decade was driven by QLD LNG. That component of oil and gas has resulted in a calamitous and near-ceaseless energy shock for the entire east coast economy because the gas export cartel sells cheap Aussie gas in Asia while the price is forced up at home by shortages.
As the Teals say, the fixes are easy:
rewrite the ADGSM rules and trigger it with a price target of $7Gj;
apply a war levy to coal exporters or gas, or both, benchmarked to pre-Ukraine war prices.
But Albo's cowards have no ticker and are protecting the war-profiteering energy cartels thereby pushing the entire cost onto every Australian via a utility bill shock, wider inflation shock, and, soon enough, a wealth shock as the RBA crashes house prices pointlessly chasing price rises it can't affect.
It's policy and politics so insane that it will end the Albanese Government in one term.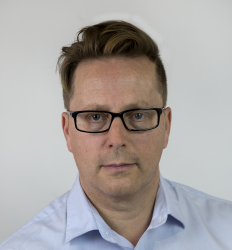 Latest posts by Houses and Holes
(see all)