CoreLogic's 5-City dwelling value results for June are out with values across the major capitals falling for the second consecutive month by 0.9%. It was the sharpest monthly price decline since February 2019:
The losses were driven by Sydney and Melbourne, where values plunged by 1.6% and 1.1% respectively over the month. By contrast, value gains were recorded across the other major capital cities:
Over the June quarter, values across the five major capitals also declined by 0.9%. Again, this was driven by sharp falls across Sydney (-2.8%) and Melbourne (-1.8%), whereas solid growth was recorded across the other major capitals:
Sydney's dwelling values have now fallen 3.2% from their mid-February daily index peak, whereas Melbourne's are 2.0% below their peak.
Dwelling values rose by just 0.5% across the major capitals over the first half of 2022. However, there was massive variance across the capitals, with Sydney and Melbourne recording price falls, Brisbane and Adelaide recording strong growth, and Perth recording solid growth:
Obviously, the 0.75% of interest rate rises since May have knocked the stuffing out of our two biggest (and most expensive) city housing markets. Sydney's in particular has entered freefall after the initial May 0.25% rate hike:
As the Reserve Bank hikes interest rates, losses will likely accelerate across Sydney and Melbourne as well as spread to the other markets.
Australia's property market has entered full bear mode.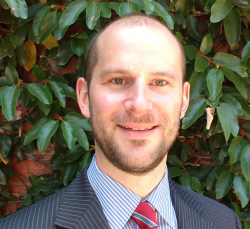 Latest posts by Unconventional Economist
(see all)