Energy Minister Chris Bowen has no idea what he is doing. Literally, no idea:
"But we would need to take that through parliament, there's no legislative basis at the moment," Mr Bowen told ABC RN Breakfast.

"One thing this government will not do is … respond with an ad hoc reaction…we've had enough knee jerk reactions.

"There are real challenges, when we have a reform process we will explain it, we'll take it through parliament and we will seek it."
"No legislative basis". What is he talking about? He is the legislative basis. It's like Bowen is saying "I don't exist". It's perverse.
And ad hoc? The gas crisis has been running for seven years. His own side of politics was committed to stronger domestic gas reservation in the leadup to the 2019 election.
Coal is another question but can easily be dealt with via an export levy. The Teals and Greens will obviously pass it.
Eastern energy markets have failed:
Victoria and South Australia have joined Queensland and NSW in having controlled prices set for wholesale electricity after prices broke through a set threshold late Monday in a further escalation of the nation's energy crisis that could see blackouts later on Tuesday.

The Australian Energy Market Operator early Tuesday said power station owners had contributed to forecast shortfalls in supply, by withdrawing plants from the system in response to the imposition of $300 a megawatt-hour prices.
In WA and NT there are two serene energy markets operating without any issues at all. They are both decentralised, pulling out "poles and wires" aiming for micro-grids and protected from global prices by domestic reservation.
The Bowen plan is to do the exact opposite. More poles and wires, more centralisation and less domestic reservation.
At times of such extreme national crisis – which is what this is with a house price crash and gutted banking system fast coming down the pipe – it can be useful to reach across the aisle and form governments of national unity.
Chris Bowen should be sacked and Malcolm Turnbull installed as a special minister of state to fix the energy crisis immediately. He's making sense:
Earlier, former prime minister Malcolm Turnbull called on the Albanese government to work with the states to impose export controls on gas.

Mr Turnbull said the LNG giants would quickly capitulate and find cheaper gas to solve the energy crisis in the eastern states.

"This will involve imposing force majeure on contracts," he told ABC Radio on Monday.

"It'll be resented bitterly by the industry … but we have a crisis at the moment, and hopefully, it won't go on for too long.

"The minute they say they're going to do it, the gas companies will find the gas … they will agree to offer it at lower prices."

Mr Turnbull called on the government to work with the states and the National Energy Market to impose gas export volume and price controls for a period of 90 days.

"So in other words, make sure that all the gas we need is available here," Mr Turnbull said.

Mr Turnbull said the last thing gas companies wanted was the precedent of imposing regulation.

"But unless you're prepared to stare them down … we'll have the situation where we have electricity prices or wholesale prices $400 a megawatt hour and higher," he sa
Coal will need an export levy as well.
If not, TAS and SA will surely be tempted to secede from the National Energy Market (NEM) and copy the WA/NT model before long.
If Albo's cowards are captured by mining interests then who could blame state leaders for looking after their own people?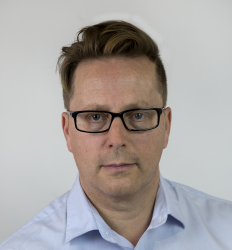 Latest posts by Houses and Holes
(see all)