Earlier this month, the Real Estate Institute of New Zealand (REINZ) released its June survey of licensed real estate agents, which showed a sharp reversal in the number of people attending auctions and open homes after the Reserve Bank began hiking interest rates:

It also reported widespread price falls amid vanishing FOMO:

Real estate agents also reported that rising mortgage rates are now by far the major concern of buyers: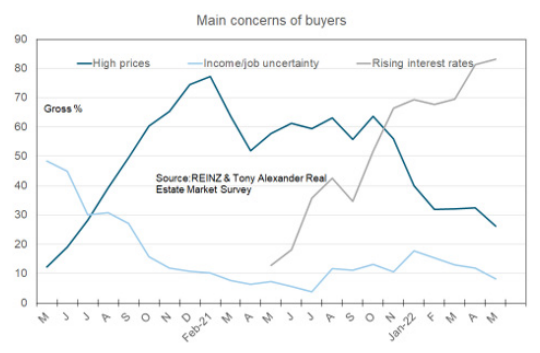 Over the weekend, economist Tony Alexander released his monthly Spending Plans Survey, which reported that a record net 21% of survey respondents expect to cut their spending over the next 3 to six months:
Basically, the consumer spending crunch sought by the Reserve Bank to eventually rein in inflation is in place with more likely to come as more people experience higher debt servicing costs, the brain drain offshore worsens, house prices fall further, and house construction levels start falling.

People are feeling the effects of rising debt servicing costs – but only those who have mortgages.
A record net 1.9% of respondents also said that they plan cutting back spending on a house which they would live in: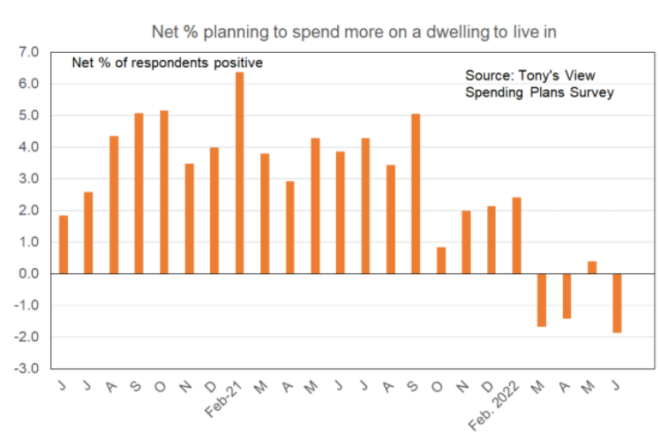 Whereas a net 10.3% of respondents also said that they plan spending less on investment property: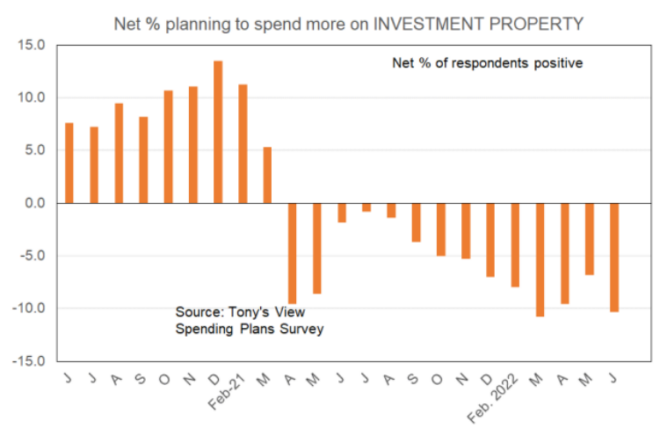 In summary, these indicators suggest that buyer demand in the housing sector is weak and getting weaker as interest rates rise and the cost of living crisis bites. And this weakness is spreading to the broader economy via a contraction in household consumption spending.
The situation will only worsen if the Reserve Bank follows through with its forward guidance and hikes the official cash rate to 3.9% by September 2023.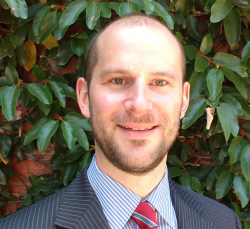 Latest posts by Unconventional Economist
(see all)