Arguably, this is, even more, the case on the ASX which has ducked some of the selling as commodity prices rocketed. Global recession will crush those while the housing crash destroys domestic demand. If so, ASX has some catching down to do. Michael Wilson at Morgan Stanley.
—
With our view for lower multiples and earnings now more consensus, the markets are more fairly priced. However, it does not price the risk of a recession, in our view, which is 15- 20% lower, or roughly 3000. The Bear market will not be over until recession arrives or the risk of one is extinguished.
What do forward EPS contractions look like in the absence of a recession and during a recession?…Forward EPS contractions over 2% are fairly rare. During non-recessionary times, the median EPS contraction is about 5%. During recessions, EPS contractions ramp up to 14%. Such a decline would take the consensus of $239 today down to $206; putting a 14/15x trough multiple on this implies a price range of 2,900 to 3,100.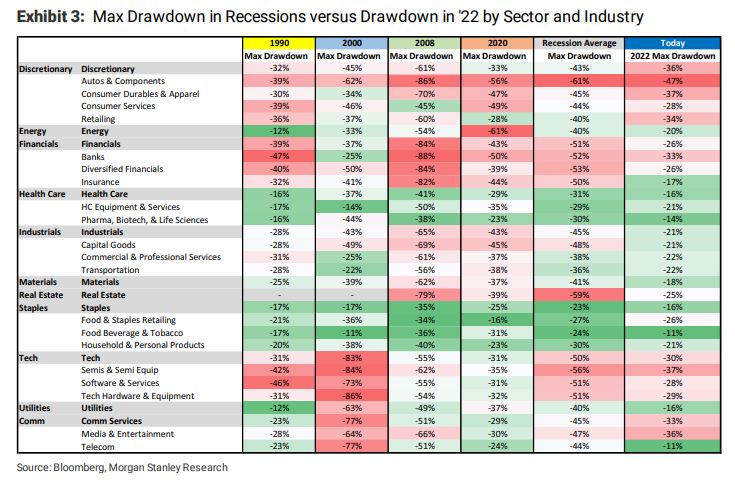 Given the macro turmoil of the past few weeks, we wanted to provide a screen of stocks where earnings are relatively insulated from this risk and have the potential to see upward revisions…We polled Morgan Stanley analysts to see where they had high conviction that earnings will be revised upward going into 2023- the results are show in Exhibit 7. These stocks are all rated overweight.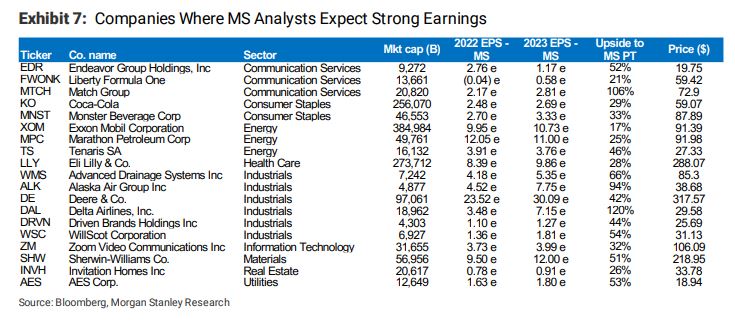 Where can equities trade in the event of a recession, and what is already priced?… Price action suggests that equities have already drawn down ~60% of the recessionary average. 2022's price action is relatively similar to recent recessions in terms of leadership,albeit less severe in terms of magnitude.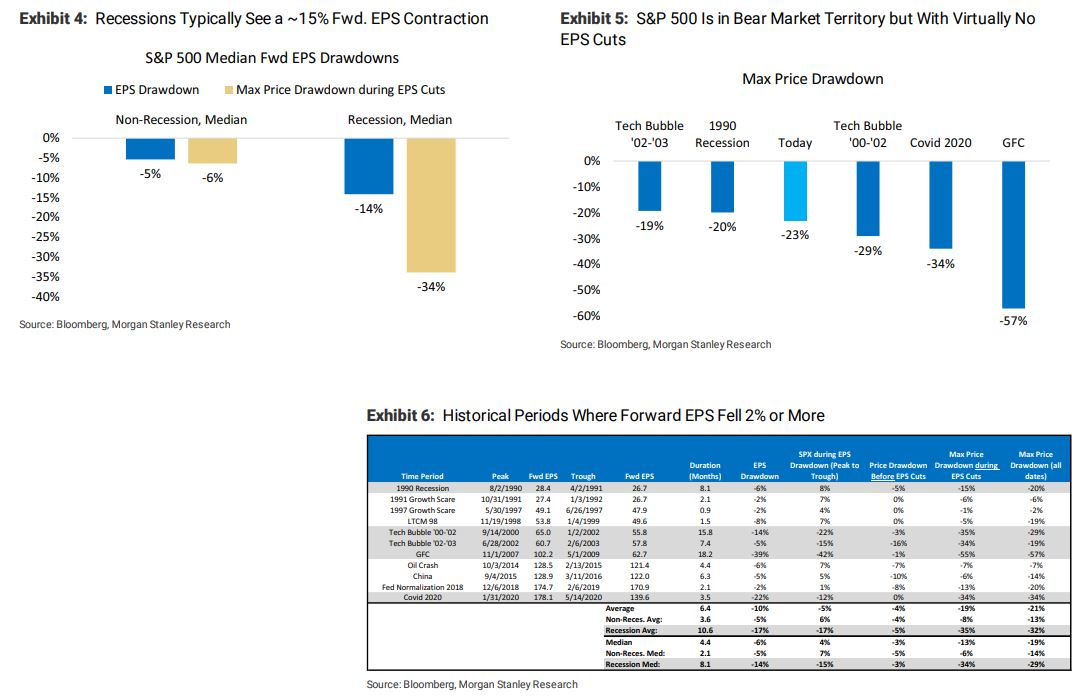 With the risk of a broader consumer spending slowdown rising, we outline the industries/companies most and least at risk… Our newly-created heat map helps to frame the industry-level risk of slowing consumer spend inclusive of high-end consumption and shows that the Payments, Internet Retail,Leisure Products,and Media sub-industries appear to be less exposed to a slowdown in consumer spending today, while Specialty Retail, Multiline Retail, Textiles and Apparel,and Hotels, Restaurants & Leisure appear to be more adversely exposed.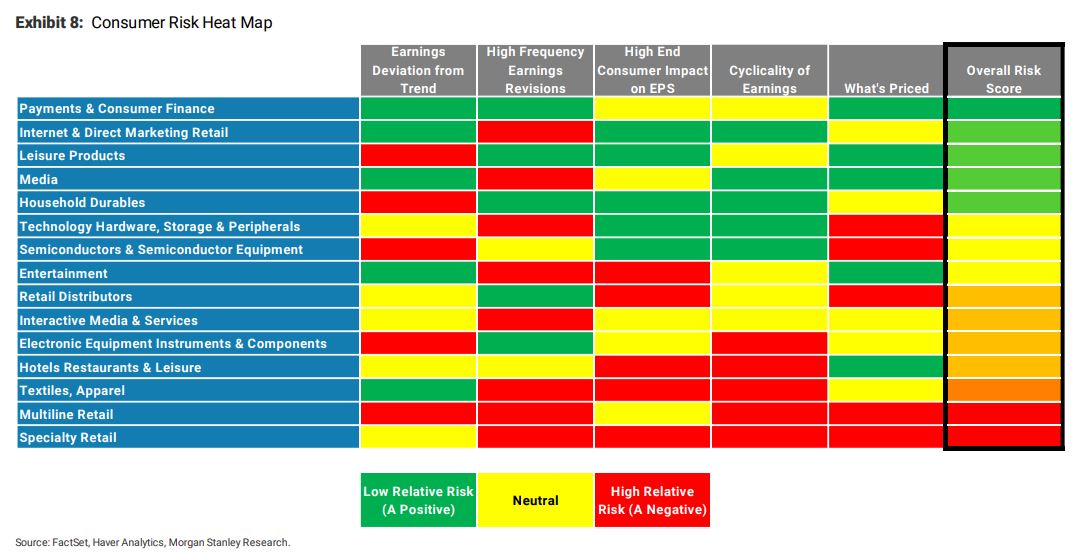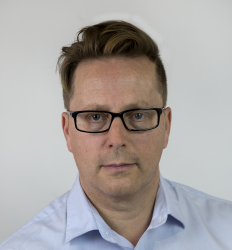 Latest posts by Houses and Holes
(see all)