Excellent stuff from The Market Ear today. The MB thesis is catching on.
—
US 10 year update
So the 10 year reversed on the huge 3% level a few sessions ago, managed retracing around 50% of the move lower from highs and is now approaching the trend line that comes in at 3.10%. A close below 3.10% and things risk go very "dynamic". Watch that trend line closely as well as the 50 day at 3%.
Refinitiv
Yields decoupling?
Are yields decoupling (permanently), or do we see some mean reversion take place from here? The gaps are rather wide…
CS
Recession cracks
TS Lombard says sell the latest rally in equities. Main bullets are:

STIR markets have brought forward insurance cuts and increased their magnitude, while forward curves are sending a worrying signal

Sometimes recessions are self-fulfilling and cracks are growing; a Fedtriggered soft US recession is the base case

Risk assets don't price a recession; we sell the rally in US equities

On insurance cuts they write: "But insurance cuts are not the normal end to a Fed tightening cycle. Markets know we are in a slowdown;, what they are grappling with is where growth slows to and how quickly – i.e. implicitly the Fed's reaction function. The current trajectory for STIR markets is to price larger cuts sooner."

TS Lombard
King dollar and recessions
According to DB there is no consistent dollar pattern in to a US slowdown. Each cycle has had different paths for the dollar. DB also notes: "In contrast, there is a very consistent pattern when the market has fully priced in the recession: the dollar has historically always weakened when the equity market has troughed, typically around the mid-point of a US recession".

According to the investment bank the dollar has front loaded a lot of risk premium. Conclusion is: "…the next large move is likely to be down, not up."

DB
When the earnings cuts come
What is priced in? If there is slowdown (a 5% cut to earnings from here), this implies 6% upside for the market (i.e. the market is discounting more than a 5% cut currently). If there is a recession (20% cut to earnings from here), this implies a -19% price return.
Bernstein
HYG – the dog that won't bounce
HYG continues trading well offered. We didn't see a meaningful pop as equities bounced last week. Let's see if HYG decides taking out new recent lows…
Refinitiv
Talk the inflation talk
US survey measures of expected inflation appear to have largely stabilized in recent months.
JPM
What is the real consensus going into Q2 numbers?
There is, needless to say a lot of scepticism around sell side earnings estimates that are still forecasting earnings growth of around 10% for the year. That just doesn't feel right. One Macro guru highlighted that the cocktail of inflation, rising rates and high commodity prices normally causing a 20% to 40% drawdown in earnings. We have already seen multiple signals of negative earnings impact from inventory build leading to margin compression as consumer geared plays adjust to consumer slow down or deal with inventory gluts. Price action on earnings misses in Q2 will be very interesting to follow. (GS)
Two charts to ponder
Nordea's macro guru Sarwe with two charts worth considering. This is not for the short term trading book, but still worth considering. He writes: "Given an extreme number of job openings, I am thinking that my model is a bit early in its call for higher unemployment. But then again it's been very accurate in the past. Also, my broad EPS model has recently tanked in a very substantial way. 2023 looks set to get ugly…"
Nordea/Macrobond
Bearish commodities
Deutsche Bank feeling some "late cycle anxiety". Deutsche: "Factoring in a more bearish ex-China demand outlook Western demand is visibly slowing as central banks fight stubbornly high inflation, although recovering activity levels in China should provide a counterbalance. Aligned with DB's house view of a US recession next year, our central case is for a China driven relief rally into Q4 before prices succumb to weaker global growth. We have cut 2023 prices to below spot and consensus levels on expected short-term surpluses. Given the significant macro risks, we present an early recession scenario within. Supply is structurally tight and a downturn in demand over the next ~12 months will further delay the much needed supply response" (Deutsche Bank)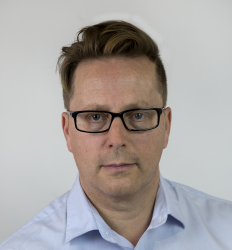 Latest posts by Houses and Holes
(see all)