The Australian's Robert Gottliebsen says the US Federal Reserve has shown it is prepared to 'go hard and fast' by its recent decision to lift rates by 0.75%, along with foreshadowing that a similar rise is likely in the near future.
The Reserve Bank of Australia (RBA), by contrast, is more likely to adopt a strategy of smaller rate rises and is more likely to cause a recession, with it being more long-lasting and more severe:
Americans believe that the only way to tackle any crisis is to take strong and decisive action. Australians, particularly our central bank, are often more tentative…

The thought of Australia following the US and prescribing a further 1.5 per cent interest rate rise delivered quickly will send shivers down the Reserve Bank's spine.

But we can learn from the Americans that slow drip tortures do not work and in the end cause longer and more severe downturns…

US style rate rises need consideration…
The comparison with the US Federal Reserve is daft.
Unlike in Australia, most mortgages in the US have a fixed-interest rate, locked in for 30 years. A US 30-year fixed mortgage at 2.5% will still have the same monthly repayment — even after a series of rate rises. This means that a huge chunk of existing borrowers in the US are insulated from Fed rate hikes. It also means that the Fed needs to be more aggressive on rates to curb demand (other things equal).
The situation is the polar opposite in Australia. Australia is unique in that the overwhelming bulk of mortgage holders are on variable rates. This means that any change in the official cash rate from the RBA is quickly transmitted into mortgage repayments and the economy. Therefore, the RBA can suppress demand through rate hikes far more quickly than most other jurisdictions.
Following Gotti's prescription and going harder and faster on rate hikes would very likely cause the sharp recession he says he wants to avoid.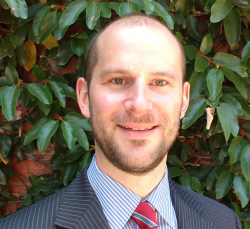 Latest posts by Unconventional Economist
(see all)