Don't say I didn't warn you. The RBA statement:
Inflation in Australia has increased significantly. While inflation is lower than in most other advanced economies, it is higher than earlier expected. Global factors, including COVID-related disruptions to supply chains and the war in Ukraine, account for much of this increase in inflation. But domestic factors are playing a role too, with capacity constraints in some sectors and the tight labour market contributing to the upward pressure on prices. The floods earlier this year have also affected some prices.

Inflation is expected to increase further, but then decline back towards the 2–3 per cent range next year. Higher prices for electricity and gas and recent increases in petrol prices mean that, in the near term, inflation is likely to be higher than was expected a month ago. As the global supply-side problems are resolved and commodity prices stabilise, even if at a high level, inflation is expected to moderate. Today's increase in interest rates will assist with the return of inflation to target over time.
And there you have it. The RBA is going to "make room" for energy war-profiteering.
In all of the years I have written about energy and the RBA, this is the stupidest and most suicidal set of policy errors of all.
Wage pressures are mild, nascent, hesitant, and easily crushed. On that score alone the RBA mistake is massive, flying in the face of everything it said it had learned after the last cycle's deflationary debacle.
And now we have the war-profiteering energy shock on top of it. Something that can ONLY be addressed by regulation, not the RBA.
Even worse, loose fiscal and tight monetary policy is the best combination to lift the exchange rate. So everything other than war-profiteering energy firms will be hollowed out further.
Indeed, the Australian economy is about to undergo a radical adjustment for no reason whatsoever.
The core of it will be house prices, which are about to crash. They will take down the entire services economy with them, followed by the banking system. And for what?
To enable a dozen war-profiteering firms to make obscene blood profits, with no follow-through investment and no tax paid while they gut households, businesses and Australian decarbonisation.
Utter madness.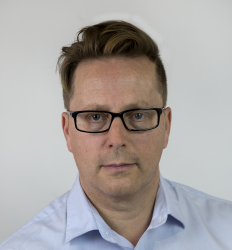 Latest posts by Houses and Holes
(see all)