Former Chief Technology Officer of NBN Co, Gary McLaren, warns that the National Broadband Network's (NBN) economics will become "even more challenging" as mobile broadband technologies evolve and steal market share.
This comes after NBN Co last week lodged a submission with the Australian Competition and Consumer Commission (ACCC) on proposed changes to its wholesale pricing model, which suggested basic broadband prices could double over the coming decade. This submission was vigorously opposed by ISPs, which instead called on the ACCC to set access prices instead.
According to Gary McLaren:
The reason behind NBN Co's desire to raise prices going forward is the need to re-coup the costs of building and operating the NBN.

NBN Co has forecast that taxpayers, and more recently private financial institutions, will provide total funding of $57 billion by 2024. This is approximately double the $29.5 billion of funding originally proposed by the Coalition.

NBN Co currently does not earn anywhere near enough revenue to justify this level of funding…

The escalating prices above CPI and consequent revenue increases proposed by NBN Co would eventually allow NBN to earn a return on this investment funding commensurate with normal market returns for similar businesses…

[But] as broadband technologies continue to evolve, with 5G and new satellite technologies in particular, NBN Co will face more competition which will make its economics even more challenging.
The reason why NBN Co is seeking such hefty price rises is because the NBN must recoup its $57-plus funding as well as earn a margin. This need has arisen because the former Rudd/Gillard Labor Government's classified the NBN as an "investment", thereby requiring NBN Co to deliver a commercial return to the government.
The risk is that as NBN prices are hiked, more customers will simply shift to cheaper mobile broadband services. This would leave NBN Co having to spread its high fixed costs over a falling user base. Hence the "challenging" economics described by Gary McLaren above.
The ultimate solution for the Albanese Government to write down the NBN's value to reflect its true worth, which Labor considered doing before the 2019 election.
An NBN writedown would significantly lower the project's required rate of return and allow NBN Co to cut wholesale prices for ISPs, which would then be passed to consumers.
The federal government must treat the NBN as an essential utility service, instead of a commercial project seeking a required rate of return.
Otherwise, Australians will continue to be gouged for broadband internet.
Hopefully, the new Albanese Labor Government will finally fix the NBN's wholesale pricing mess once and for all by writing down the NBN.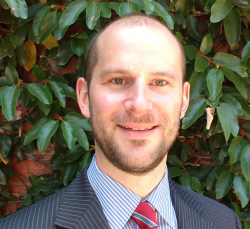 Latest posts by Unconventional Economist
(see all)