Goldman has the good news. If Albo does not fix the energy crisis soon, Australia is going to have the worst bust of the lot.
—
Home prices surged during the pandemic and interest rates are now rising very rapidly. Are housing markets on track for a hard landing? We introduce a dashboard to monitor trends that are relevant for the outlook for home prices across the G10. We analyze the signal from home price momentum and leading home sales, housing affordability, and demand/supply fundamentals.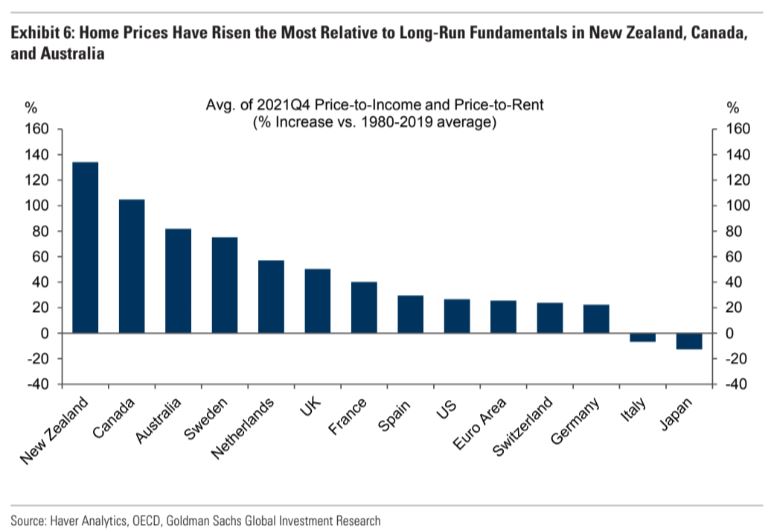 While home prices are still rising rapidly in the UK, Germany and especially the US, they are now declining in Australia, Canada, Sweden, and especially New Zealand (down 6% since November). The signal from home sales—which historically lead home prices by around six months—is consistently negative with sizeable declines in recent months across the G10.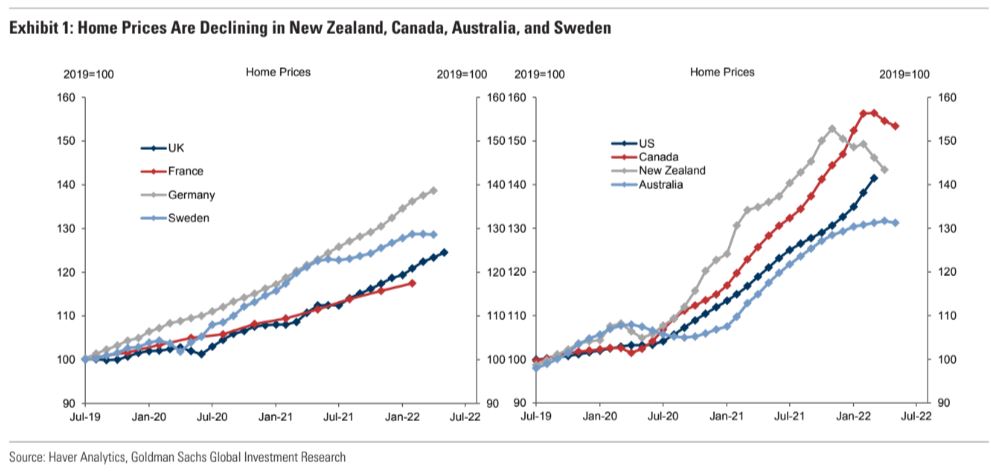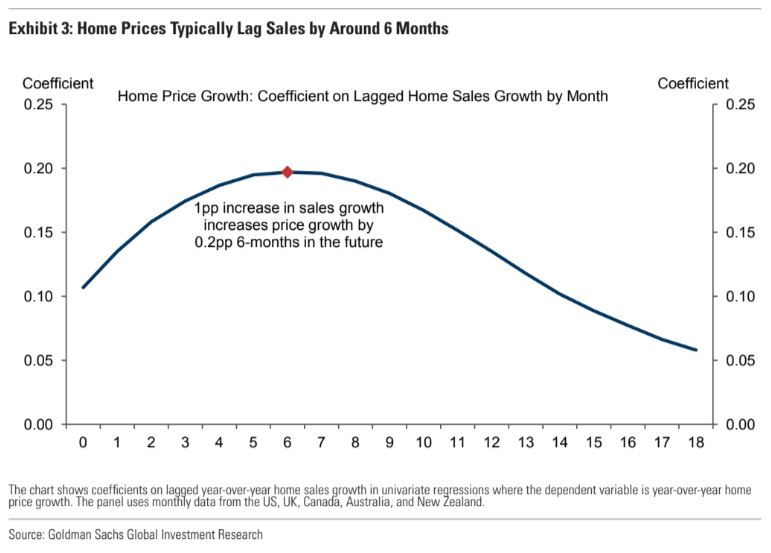 We also introduce a global version of our GS Housing Affordability Index (HAI)based on the typical ratio between income and mortgage payments. Our HAI is low in most markets, especially in Canada and New Zealand, has plunged the most in the US recently, and will likely fall further.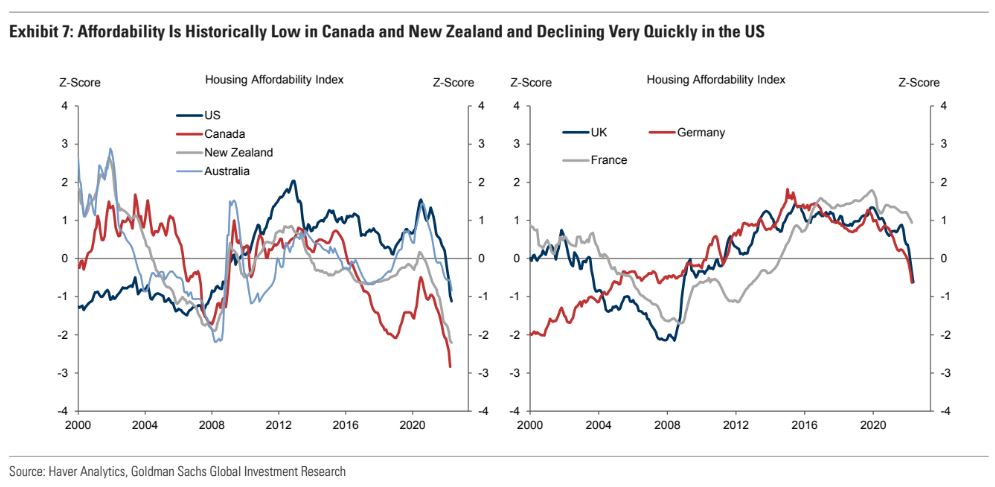 On the demand side, the working age population is growing quickly in Canada and France, has slowed in Australia and New Zealand, and has shrunk in Germany and Italy. Housing markets remain very tight, especially in the US and Canada, but also in the UK and New Zealand. However, the pipeline of homes under construction is large in the US, Canada, and Australia.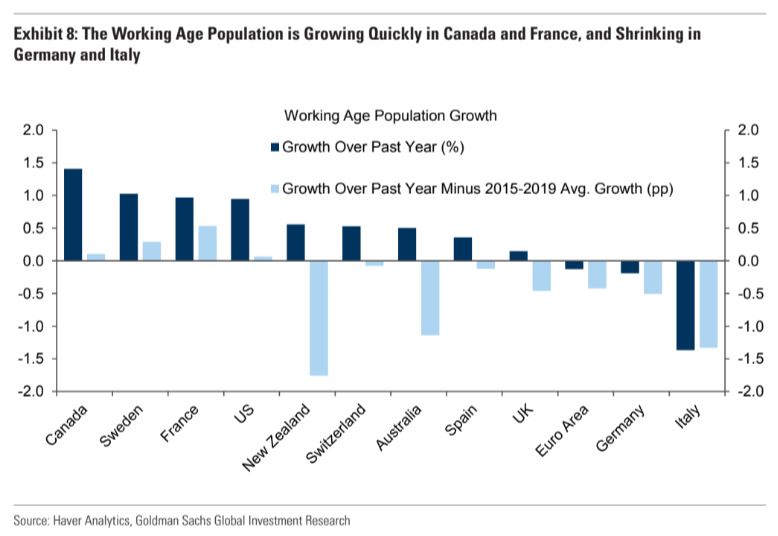 We conclude by averaging standardized scores on our dashboard. This summary price outlook score is negative across all G10 markets (except France), reflecting low affordability and declining home sales. The outlook score is quite negative in Australia, New Zealand and Canada, somewhat negative in Germany, and slightly negative in Sweden, the US, and the UK.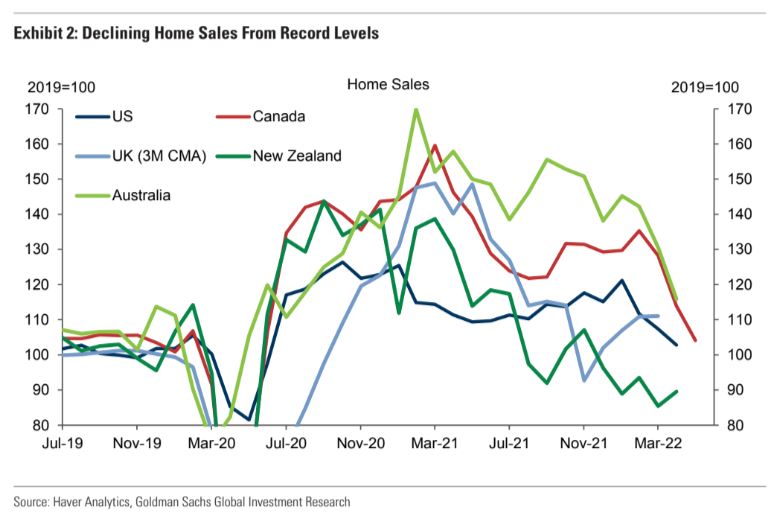 Substantial slowing in housing is an important reason why we expect DM growth to slow. The very rapid deterioration in affordability and large drops in home sales suggest that a hard landing is a meaningful risk (especially in New Zealand, Canada, and Australia) although that is not our baseline given current tightness.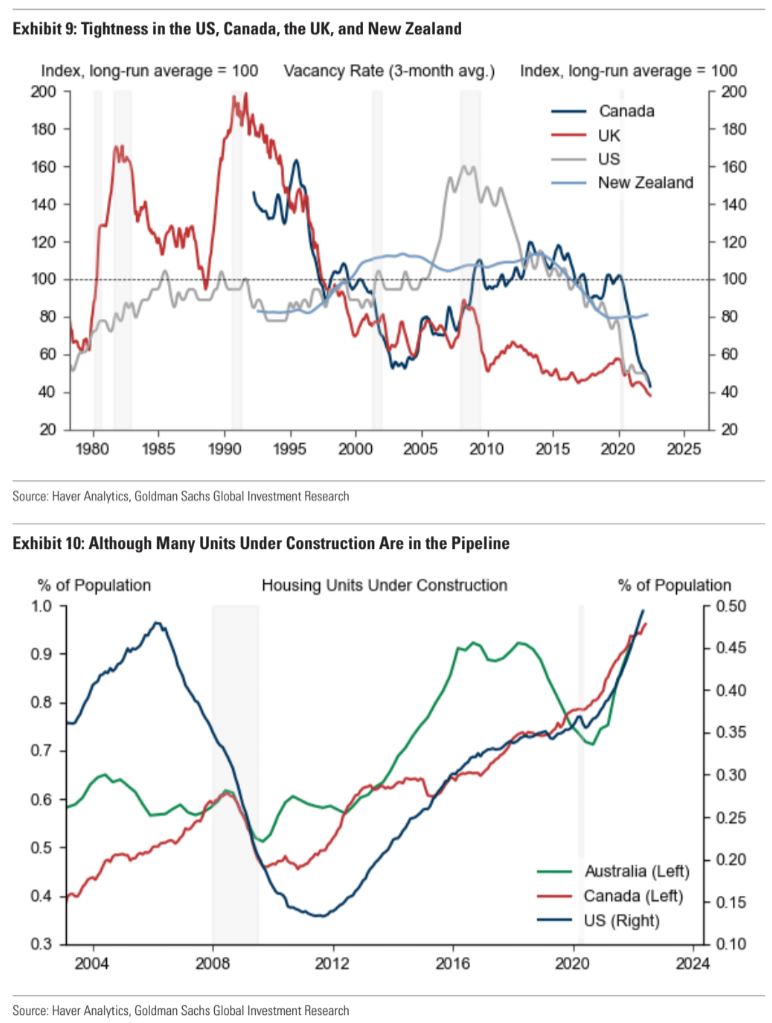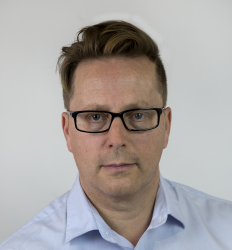 Latest posts by Houses and Holes
(see all)