This is garbage from the new Resources Minister, Mad King:
The energy market is littered with phony solutions. Interviewed by this paper, King says it's time post-election for Australian culture to move beyond ideological battles over energy sources. Asked if the climate wars are over, the new Resources Minister says: "I hope so. If they're not, then we're in another toxic mess.

"The climate wars, for want of a better term, over 15 or 20 years have led us to this point. We need a sensible plan of action that looks at all the energy mix. That will be a combination of fossil fuel energy, coal for the moment, certainly gas for some time, but importantly renewables and hydro. Pitting them against each other or turning this into a political football – which we have done for far too long – has led us to this situation.

"My starting point is that all of our energy mix must be in the plan for the future. As things fluctuate, you have outages. The question becomes: how do we back them up? It's gas right now. Will it be renewables in the future? It will, provided there's proper investment and the battery storage capacity is built up.

"I want to make it clear: this current crisis is not just about the gas companies. There are international factors at work, the Ukraine, but also the lack of coal-based energy transmission that is playing an enormous role in driving up the need for more gas.

"We need coal to be part of the immediate short-term answer. Manufacturers and consumers in NSW and Victoria need these coal power sources back online. Gas suppliers are already doing what they can. Gas is going to be a fundamental part of our transition to net zero. Labor has been saying this in opposition. We will continue to say it in government. Gas will be a very important part of our energy mix while we increase stability around renewables."

King rejects talk of redirecting export gas contracts or pulling the so-called gas trigger – the Australian Domestic Gas Security Mechanism that forces gas exporters to divert supply to domestic users. The real value of the trigger lies not in its use but as a threat to bring all parties to the table and get concessions. Some gas has been redirected in recent days. The trigger has serious limitations and cannot be used until January 1.

"The Domestic Gas Security Mechanism is not the answer to the current problem," King says. "I think everyone can now acknowledge that. In addition, it doesn't matter how much gas you want to take from the export market if you don't have the pipeline capacity to bring the gas south from Queensland.

"There are a number of gas developments that will increase supply for next winter but they still have to go through state-based approvals. The southern states of NSW, Victoria and South Australia need to have proximate gas sources. That just makes sense. I have no doubt their energy and resources ministers will be thinking about that issue."

King says the gas sector in Australia is an international industry, from Gladstone and Curtis Island to Woodside's Scarborough development. She says: "We need to respect our international partners and respect the role Australian gas will play in reducing the emissions of our regional neighbours and our partners like Japan and South Korea. Scarborough is enormously important. Woodside has international investors strong on their commitment to net zero at 2050 and they will need Australia's gas and Scarborough's gas to get there. Scarborough is the type of field Australia should be proud to make use of and contribute to the global push to net-zero emissions."

Should the east coast duplicate the west's gas reservation policy? King is unconvinced, given the east coast industry has been up and running for years. "It's very difficult to reverse engineer a domestic gas reservation policy," she says. "In hindsight, it might have been a better thing to do on the east coast, but reflecting on that doesn't really help the current situation."
All rubbish: there is no pipeline issue if you domestically reserve; the gas is mostly going to China not Japan and Korea; more local supply will not drop prices without blanket reservation to prevent portfolio arbitrage; more coal turbines will not drop power prices given coal prices.
You decide if Mad King is corrupt or just drowning.
The crisis is simple. A dozen or so war-profiteering energy firms – both gas and coal – are imposing insane international prices upon super cheap domestically produced energy.
Arguably, the Australian Government should confiscate all of these earnings via an export levy benchmarked to pre-Ukraine prices. That would crash local prices too, as well as pour scores of billions into the budget.
But, at the very, very least, the domestic price gouge must be stopped. To do that the government must break the link between global and local energy prices.
We only consume 5% of our own gas. We only consume 17% of our own black coal. These volumes can be sequestered from international prices using any number of mechanisms:
domestic reservation;
regulated pricing;
war profiteering levies and/or end-user subsidies;
nationalisation.
There are heaps of policy weapons to break the international price link. They just take balls.
The politics and national interest is equally simple. It is not a question of pipelines, stakeholders, complex systems or great transformations.
It is one simple calculation. Do you want to back a dozen or so blood-soaked firms making extreme profits or do you want to back the income and wealth of 28m voting Australians?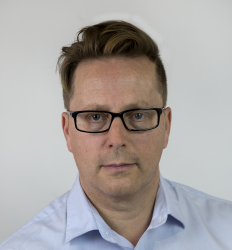 Latest posts by Houses and Holes
(see all)