See the latest Australian dollar analysis here:
More falling share markets here in Asia to finish the trading week, after another bath of blood on Wall Street overnight, following the rate rises from the BOE and SNB. It was the BOJ turn today, but they kept the rudder steady and didn't join the rate rise party.  The USD remains weak against most of the undollars, with the bounce in the Australian dollar again rolling over at the 70 cent level while Euro has given back some of its big gains overnight. Oil prices are drifting sideways, with Brent crude just above the $119USD per barrel level while gold is failing to follow through on its overnight bounce as its struggles to get off the ropes here at the $1845USD per ounce level: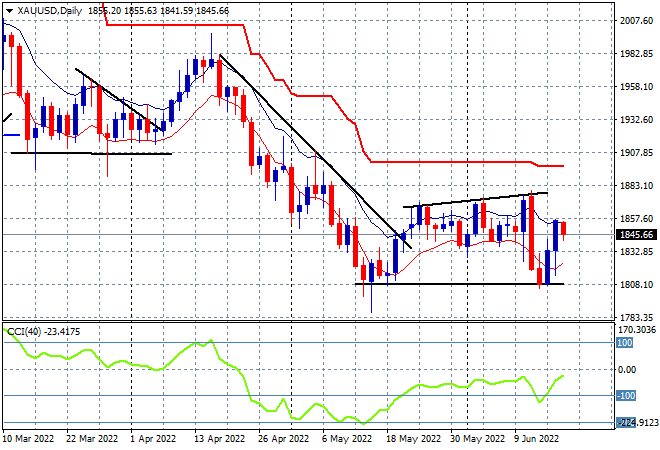 Mainland Chinese share markets remain volatile with the Shanghai Composite currently up 0.6% to 3305 points while the Hang Seng Index is bouncing back even harder, up more than 1% to 21077 points going into close. Japanese stock markets are not liking the neutral BOJ stance with the Nikkei 225 index about to close 1.5% lower, currently at 26031 points while the USDJPY pair has continued its modest bounce back to be just under the 134 handle: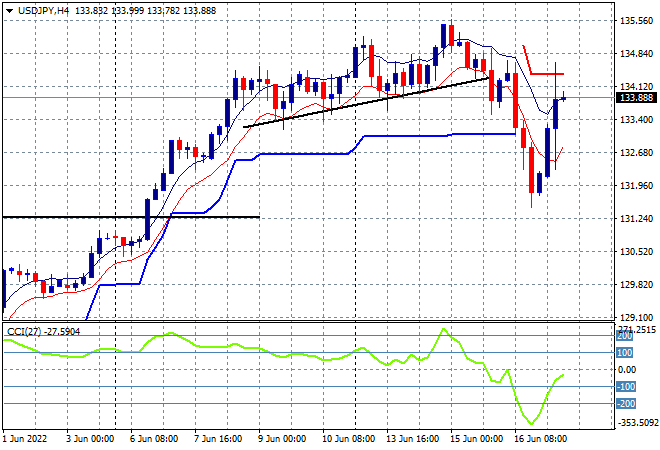 Australian stocks are not doing well in their final session of the week with the ASX200 looking to finish nearly 2% lower, currently at 6470 points. The Australian dollar hasn't been able to translate its overnight bounce back above the 70 cent level into more upside here, with four hourly momentum not yet overbought, as I still contend the Pacific Peso is looking very weak here as the RBA is in a pickle (of its own making):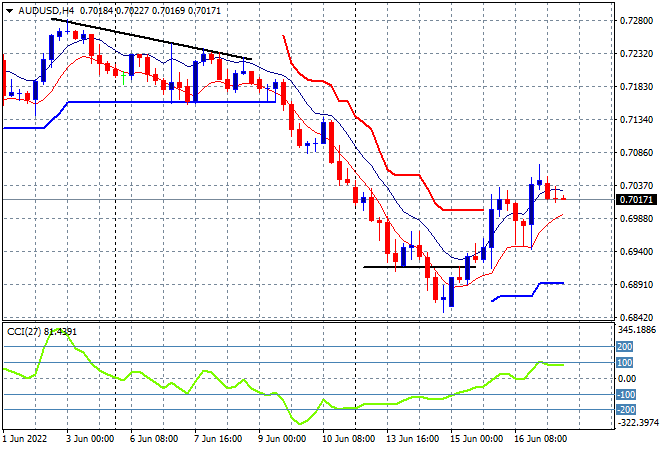 Eurostoxx and Wall Street futures are slowly drifting higher here, trying to lick the overnight wounds that saw bourses on both sides of the Atlantic drop between 3 and 4%. The S&P500 four hourly futures chart shows price action still crushed at the 3700 point level as the May lows (lower horizontal black line) slowly turn into resistance here: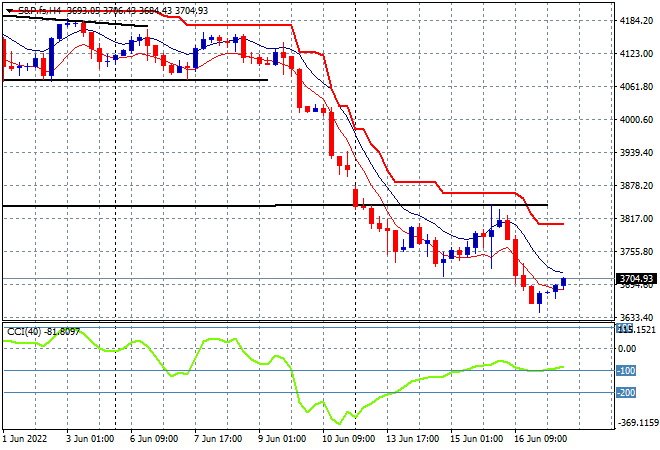 The economic calendar finishes the week with Euro core inflation prints for May, then a speech from Fed Chair Powell to keep an ear on.
Latest posts by Chris Becker
(see all)