It's painful to watch as Australia's energy establishment descends into the same old Aussie uselessness that dogs macro-economic policy these days.
While the east coast economy is burning owing to a fuel price shock that is fantastically easy to resolve, the energy regulators are busy addressing symptoms not causes:
Coal and gas power stations would receive payments to secure reliable supply and keep Australia's ailing electricity system operating, as the government faces pressure to avoid blackouts and fix the ­national energy crisis.

The Energy Security Board has rejected demands for the fossil fuels to be cut from its draft ­capacity mechanism, saying it was essential coal and gas plants did not exit the power grid before replacement renewables and storage generation were in place.

The mechanism would allow generators to be paid for guaranteeing standby supply to meet ­demand, helping to avoid a repeat of the current grid suspension and incentivise companies to invest in new energy capacity.

But the states will retain the final say over whether to include coal and gas in the mechanism amid calls for it to be focused on storage technologies to support more renewables.
This does nothing to resolve today's crisis. Capacity is not the problem. In fact, there has never been more relative to demand:

Today's problem is fuel costs for gas and coal which has:
made electricity production uneconomic;
broken the NEM bidding system;
driven power producers to game the system via bogus breakdowns, and
put the entire system into regulatory care in which producers instead make money via compensation.
Sure, the coal fleet is aging and has problems, another strike against privatisation. And a capacity mechanism may help this, or may not, if it, too, is gamed.
But, the main problem today is simply that gas is $40Gj and should be $4Gj. Coal is $36o per tonne and should be $80.
Until you resolve that, a capacity mechanism will do precisely NOTHING to bring down power costs.
Install domestic reservation or export levies for coal and gas.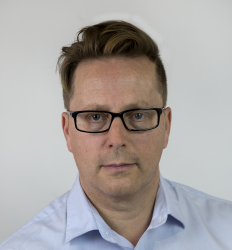 Latest posts by Houses and Holes
(see all)