After spending month's attacking the Morrison Government's JobKeeper waste, The AFR's Joe Aston has turned his sites on the 'Teal' independents for sooking about only receiving five parliamentary staff rather than eight following the Albanese Government's decision to reduce their allocation of personal advisers to one each (plus four electorate advisers):
Five days have elapsed, yet the crossbenchers' outrage burns like a wildfire… The reporting of this entire issue has been somewhat loaded…

[Kooyong MP Monique Ryan] tweeted her gripe that "the independents in parliament don't have massive party machines behind them." Er, yeah, wasn't that supposed to be their selling point?..

In reality, Albanese is cutting the teal independents' personal staff from eight to five. There are members of the shadow cabinet with only five staff (so one allocated adviser), and in their portfolio, they are "the party machine" for the entire Coalition party room.

Why on earth would Ryan or Zali Steggall need – let alone feel so deeply entitled to – eight full-time staff in their service? There are working monarchs of middle European powers who operate a royal court with smaller retainers…

Their volcanic reaction also demonstrates the inauthenticity of the teals' insufferable righteousness. Their cherished community-based values system was disposable the first moment something came between them and a taxpayer-funded entitlement.

All forms of pork barrelling are abhorrent, except when it's the over-funding of their headquarters. So much for doing politics differently.
Joe Aston is right, of course. If the Teals want more advisers, they should go and tap Simon Holmes a Court, who funded their launch into parliament in the first place.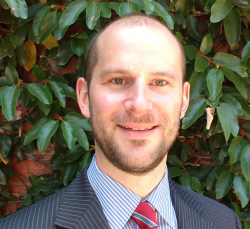 Latest posts by Unconventional Economist
(see all)