In the late 1990s, Australia privatised the system that helps the unemployed find work.
The idea was that by paying employment service providers for each person they placed into a job, the process would become more efficient.
Instead, a parasitic industry developed with around 40 privately run employment agencies earning millions in fees from the unemployed.
These agencies participate in the federal government's Jobactive program and receive fees for each jobseeker placed on their books, as well as incentive payments once people find work. The Jobactive program has cost around $1.3 billion a year since it was introduced in 2015.
When a job seeker attends their "initial appointment", the Jobactive provider receives between $266 and $377. For placing an unemployed worker in an approved activity for fifty hours per fortnight (such as Work for the Dole), the provider receives $350. Placing someone into as little as four weeks of paid work nets providers $400. It's money for jam.
Job agency consultants have admitted that they turn to "unethical" tactics to meet targets set by job providers, or risk being fired.
With this background in mind, an Australian Council of Social Service (ACOSS) report has found that 75% of jobseekers were either dissatisfied or very dissatisfied with the service they got from Jobactive.
Survey respondents described their appointments with job consultants as a "tick-a-box exercise", while they stated that consultant turnover was too common:
The report found 75% were either dissatisfied or very dissatisfied with their Jobactive service, while just 10% reported they were satisfied.

It said 46% of respondents believed their appointments were for less than 10 minutes and were a "tick-a-box exercise".

Although 89% of respondents said it was important to have choice about the requirements in their job plan, 65% said they were not able to select which activities they had to do to keep their benefits.

There were 299 respondents to the survey, which had broadly similar findings to an Acoss report released in 2018. The results were far more critical than the internal research collected and often cited by the department of employment.

Common concerns, according to participants, included that monthly job search requirements were too high, training was not useful, and consultant turnover was too common and disruptive to effective relationships.
Jobactive is to be replaced by a new program called Workforce Australia, but the report states it retains many of the problems "baked" into Jobactive:
The acting Acoss chief executive Edwina MacDonald welcomed "indications from the new minister, Tony Burke, that the government will quickly review some of the worst features of the employment services system"…

MacDonald said the new system was an "improvement on Jobactive", but there were still likely to be significant issues, including, but not limited to the continuation of the work-for-the-dole program.
The CEO of the Council of Small Business Australia, Peter Strong, last year called for the creation of a new Commonwealth Employment Service (CES). Strong claimed the privatised system was a failure and had created a few millionaires off the back of the unemployed, while delivering a scheme that is failing job seekers.
It's the same old story: job seekers have been turned into commodities for private providers to exploit for maximum revenue.
Rather than tinkering, the system needs a complete overhaul from the new Albanese Government.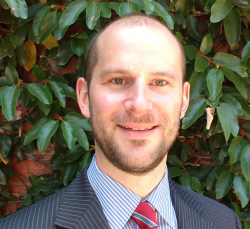 Latest posts by Unconventional Economist
(see all)