Michael Hartnett at BofA leads us off:
The Big Flow to Know: YTD investors have bought $195bn of stocks and sold $193bn of bonds; '22"capitulation" has been in bonds, not stocks (Chart2).

Flows to Know: biggest IG bond outflow since Apr'20 ($16.6bn–Chart 3); biggest global equity outflow in 9 weeks (Chart 4);13th consecutive week of outflows from financials ($0.7bn–Chart 5); largest outflow ever from materials ($2.2bn); biggest redemptions from energy in 5 weeks ($1.5bn–Chart 6).

BofA Private Clients: GWIM $2.8tn AUM:61.2% stocks (lowest since Nov'20), 18.9% bonds (largest since Feb'21), 12.6% cash (biggest since Oct'20, now exceeds 12.4% historical average); private client ETF buying past 4-weeks show preference for themes of "yield" and "defense" (Chart).

BofA Bull & Bear Indicator: remains at "maximum bearish" level of 0 (Chart1); 3month returns following occasions where Bull & Bear Indicator at 0 = v strong unless a 2standard deviation event (e.g.'02 double dip recession,'08/'11 systemic event).

BofA Global Breadth Rule: contrarian "buy signal" triggered Tuesday with >88% of equity indices trading below 200dma and 50dma.
So, we're obviously positioned for a decent bounce. The question is, is this the bottom as bad news becomes good news for stocks? That is, can a recessionary US economy rescue stocks via Fed cuts?
At least in the short term, some at Goldman think so, as usual:
The final Michigan sentiment report for June showed notable DOWNWARD revisions to the inflation expectations component. The 1-year expectation ticked lower from +5.4% to +5.3% but more importantly, the 5-10 year expectation dropped from 3.3% to 3.1%. At the presser last week Powell specially said the hot CPI and the increased Michigan expectations were the reasons why the Fed went 75bp instead of 50bp. Baseline for July will now move from 75bps to50bps and the mkt clearly appreciated this.

Up until today S&P's move higher this week was primarily a low quality cover bid after HFs shorted the second most notional in the history of our PB data (last week). Today felt like a potential pivot point with bid getting healthier as we finally saw L/Os come in and passively buy(they have been net sellers on every single trading session since 6/7). FOMO is real at the moment (MFs currently sitting on well over $200b in cash right now and buying will intensify on moves higher). This community also took advantage (as buyers) of the abundance of liquidity on the closing bell today. Demand was mostly concentrated in higher quality cyclicals. Today is not an all clear but I would certainly be more patient selling this pop as it was highest quality rally I have seen in over a month. FWIW we currently estimate $37b of equities to buy for quarter end pension rebal.
But, the problem is…Goldman bullishness:

The investment bank has made no changes to its NTM EPS outlook. This barely implies a slowdown let alone a recession. The same goes for Wall St more widely. The Market Ear:
Sector EPS during recessions

19% for the overall market. We start cutting post Q2 results based on 2H guidance?

Source: Goldman

Earnings sentiment negative

When will actual numbers follow? Stocks tend to struggle at first when this happens, but when they get aggressively cut we are at or very close to the equity trough.

Source: CITI

Europe equities tend to rally around the start of recessions on median…

…10 months before the EPS improves. Table shows 12m fwd Europe EPS around US and EA recessions since 1990 (based on US NBER and EA CEPR dates).

Source: Goldman

Weird: Its been exactly 20Y since the Street has been this bullish

Maybe due to falling valuations, or perhaps since consumption repeatedly surprised to the upside, Wall Street ratings are up – way up – YTD. Though investor sentiment has rarely been lower, its been exactly 20Y since the Street has been this bullish. It's possible that much like prior cycles, there is just a bit of a delayed reaction. But either way, someone is going to be proven wrong.

Source: Jefferies

EPS growth projections coming down

While EPS forecasts have also risen in aggregate YTD, as shown below, EPS growth projections have fallen out of the stratosphere and are back into the normal range. Importantly, this has been one of the better indicators for timing a bottom in equities, shown below in the early '00s, '09, '15/'16, 1Q19 and early 2020. Without a steep drop, or a dip into EPS contraction, its hard to give an all-clear.

Source: Jefferies

Source: Jefferies
Needless to say, if the MB base case of a solid global recession transpires, then the EPS outlook is still way too high and what appears to cheap to be much cheaper valuations (though not cheap) are actually still very expensive.
In short, this is a bull trap.
Will there be a decent recession? Deutsche's Jim Read:
…with unemployment currently so low it might still take a while for a recession to play out it's almost certainly when not if. I would love to have a more optimistic message to deliver. If you have one please email me as I would be only too happy to be proved wrong and persuaded otherwise. Hopefully my mail box will be so full that I'll be very bullish on the economy by Monday.
MB Fund remains very underweight equities, accumulating bonds and very overweight cash with a tilt to DXY.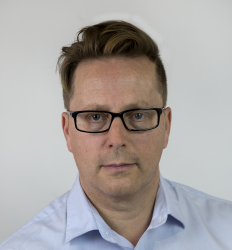 Latest posts by Houses and Holes
(see all)