It's clear that the Dutton opposition is deeply confused by its own energy ambitions:
Speaking to the ABC at the weekend the opposition leader, Peter Dutton, was asked repeatedly if he would support the Albanese government's target of a 43% cut by 2030.

"Our view is that, er.. we will end up … erm … people haven't put a figure on it but I would suspect we will end up with something like 35% with just what we were doing," Dutton said, saying the Coalition would not back any legislation that put the Albanese government's target into law.

Senior Liberal senator Anne Ruston has said it will be "up to the party room" to debate its climate policy. Nationals leader David Littleproud said on Wednesday he supported the target the Coalition took to the last election.

Tasmanian federal MP Bridget Archer says the 2030 target should be looked at, saying "in terms of what the number is, I suppose that is arbitrary to a point" and what was important was how targets were achieved.
Caught between culture wars and a progressive electorate, the troglodytes don't know which way to go.
There is only one thing that can rescue them from this impasse: relentlessly high energy prices. If Labor allows the current crisis to roll on then it will unite the Coalition around resisting decarbonisation all over again as Albo government polls collapse.
I have previously mused that the coming global recession might help ease the Aussie energy crisis but, increasingly, that appears unlikely. Indeed, recent weeks have seen a material intensification in global coal and gas market strife even as all other commodities are pricing for a slowdown in growth (black is thermal coal and orange is Asian spot gas):

Russia is squeezing European gas supplies even more as weapon of war:

And the EU has not yet even cut off coal, which happens in August.
In short, there is no end in sight to the war-profiteering of Aussie coal and gas exporters at home. Indeed, it's looking more and more like it will go stronger for longer.
This is going to embed energy inflation into the Australian economy, drive the RBA higher than households can handle, crash house prices and render the entire decarbonisation program vulnerable to a populist backlash from the Dutton opposition.
Conversely, if Albo acts with either domestic reservation for coal and gas, export levies, or super-profits taxes, he will outflank Dutton & Co with cheap energy prices, reliability, and decarbonisation. The LNP will come apart at the seams.
I know the worry is that a new Labor fight with the miners will rerun Rudd's RSPT debacle. But this is rubbish.
The companies at stake are not national champions like BHP, RIO and FMG. They are blood-sucking multinational planet destroyers like Exxon, Shell, and Chinese oil majors Sinopec and CNOOC. Australians have no emotional connection to them. And if the Coalition wants to sign on with them all the better!
Moreover, nobody can plausibly argue that acting to radically reduce energy costs will do economic harm to Australians.
Don't waste this energy crisis, Albo. You can fix all of the mistakes of the past. You can all but destroy the Coalition for three terms. You can save the economy from a huge shock and put it on an altogether new path of low emissions, cheap and reliable energy plus manufacturing advantage.
All you have to do is grow some balls.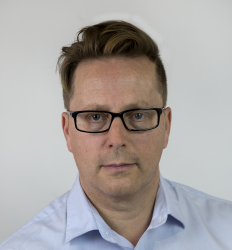 Latest posts by Houses and Holes
(see all)