Data released by the Department of Home Affairs under freedom of information laws shows that 16,467 applications for regional skilled worker visas were awaiting processing in March 2022. The visa backlog coincides with a rise in the number of job vacancies in Australia to a record 423,000.
Immigration Minister Andrew Giles says the federal government is working on measures to address the backlog and to accelerate migrant arrivals:
"We're working our way through the scale of the backlog and thinking about policy options as well as the resource allocations needed to get things moving," Mr Giles said…

The median short-term temporary skilled visa currently takes 83 days to finalise, up from 53 days in March.

One-quarter of applications are taking at least one year to process, while the slowest 10 per cent of temporary skilled visas are taking 15 months to process.

"I'm obviously looking very carefully in the first instance at what can be done in the here and now because I think what business wants and what visa applicants want is quicker processing times today, as well as looking over the horizon to that considered vision, which will link into the jobs and skills summit, the full employment white paper and of course the budget that will be handed down in October," Mr Giles told ABC radio.
There's no doubt that 'skilled' visa waiting times are ridiculous. The solution is to simultaneously streamline the Temporary Skilled Shortage (TSS) visa approval process while at the same time better targeting TSS visas to genuinely skilled workers.
This can be achieved by first making all TSS visas employer-sponsored and lifting the Temporary Skilled Migrant Income Threshold (TSMIT) from its current appallingly low level of $53,900. This TSMIT is $29,100 below the median Australian full-time salary of $83,000, which itself is pulled down by unskilled workers. As a result, the TSMIT has single handedly turned the TSS visa program into an unskilled one chock full of low-paid workers.
Setting the TSMIT 10% above the median Australian full-time salary (i.e. $91,300) would ensure that TSS visas are genuinely skilled and not used by employers to simply undercut Australian workers.
Once the TSMIT has been set at this high level, the federal government should then abolish skilled occupation lists, labour market testing, and other forms of bureaucracy, since they will no longer be required. Home Affairs should also commit to approving all employee sponsored TSS visa applications within 30 days, subject to TSS visa holders being paid at or above the higher TSMIT.
Any employer that is found fraudulently applying for TSS visas, and not paying visa holders adequately, should face stiff penalties.
These simple reforms will greatly simplify the TSS visa system, while also making it genuinely skilled and responsive.
Unfortunately, many business groups will never support lifting the TSMIT to a genuinely skilled level since it would undermine their true goal of destroying the bargaining power of workers and suppressing wages to maximise profits.
They would prefer to operate a low-paid, low-skilled visa system under the guise of 'skills shortages'.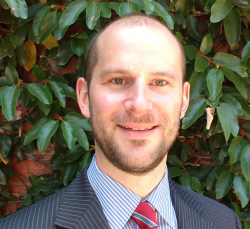 Latest posts by Unconventional Economist
(see all)