The Market Ear sums it well.
—
The latest Atlanta Fed GDPNow model reading for Q2 is clinging to positive territory, at a +0.3 percent estimate as of Monday's update.

Data Trek: "recent readings have been disappointing and awkwardly close to negative. Let's not forget that Q1's GDP has been revised to -1.5 percent. With "recession" chatter now everywhere, GDPNow is saying we are close to hitting the 2 quarters of negative growth definition of the term. Close, but not there yet…"
Data Trek
Heading for a fall
Consensus earnings estimates have stopped rising, but have not yet started to decline.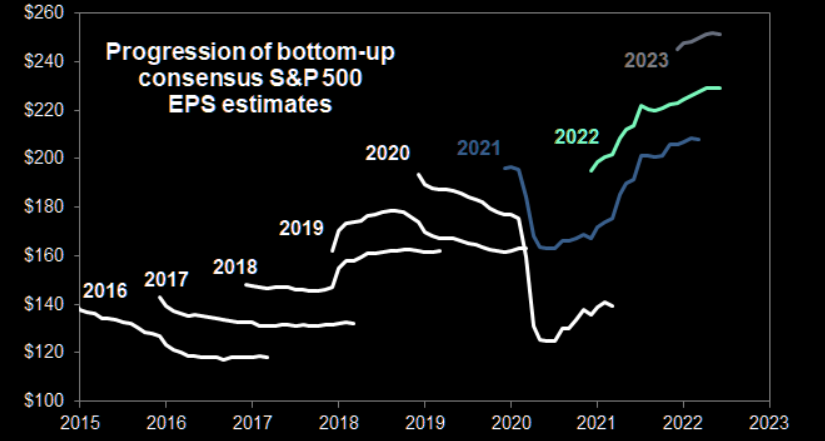 FactSet
Consensus expects S&P 500 profit margins to expand in 2023
Goldman calling bull on those 23 margin estimates. Bull shit that is. GS: "Analyst estimates show S&P 500 profit margins climbing to new highs in 2023. Despite tightening financial conditions, persistent input cost pressures, and slowing revenue growth, analysts continue to forecast a rise in profit margins next year. Excluding Financials and Utilities, analyst estimates show aggregate S&P 500 net profit margins expanding by 30 bp in 2023. The median stock is projected to grow net margins by 60 bp to 14.5%"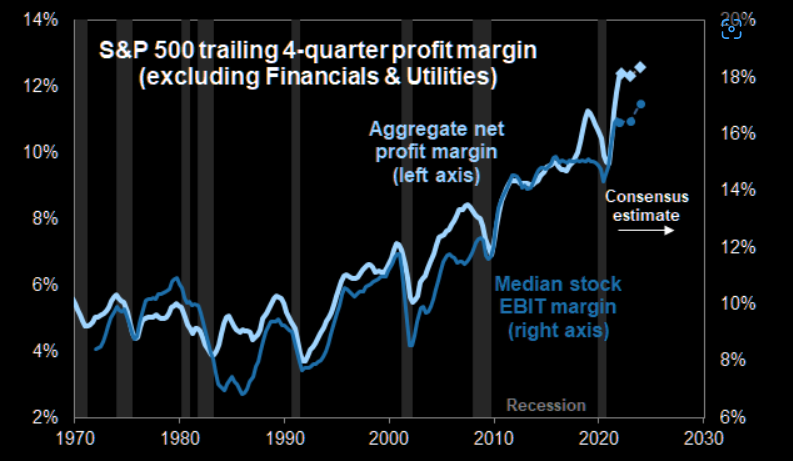 Goldman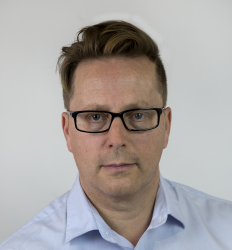 Latest posts by Houses and Holes
(see all)