Over the long weekend, the National Electricity Market followed the eastern gas market into failure:
The Australian Energy Market Operator has taken the unusual decision to impose a $300/MWh price cap on the Queensland electricity market, after cumulative prices over the past week averaged more than $674/MWh and exceeded a trigger point for the intervention.

The intervention by AEMO on the price settings is big news, because according to WattClarity it is the first time it has happened in the state, although it has happened in recent years in South Australia and earlier in Tasmania.

The price cap was due to expire at 0400 AEST on Monday, but AEMO announced it would be extended for another 24 hours because the trigger point of $1.359 million in accumulated costs remained breached. It's likely to remain in place for another week.
NEM prices are out of control:

Versus recent years:

Remember that the historical price is closer to $25MWh.
As AEMO imposes power price caps without anybody doing anything about power fuel prices, the economics of electricity collapses because firms lose money pumping power. The result is NO POWER:
Queensland and NSW face possible blackouts on Tuesday after a cold snap pushed winter power demand to a fresh record high and prompted regulators to impose price controls on the states' soaring wholesale electricity prices for the first time.

Queensland narrowly avoided a critical electricity supply shortfall on Monday evening as the energy crisis intensified after wholesale price controls were imposed on the northern state's wholesale prices for the first time on Sunday evening under a cumulative price threshold mechanism.
All Albo's cowards could do was blame the Coalition:
A spokesperson for Energy Minister Chris Bowen says a ripple effect of events, caused by the previous government's lack of preparation, has contributed to Queensland and New South Wales' electricity shortfalls.

The spokesperson said that Mr Bowen was in close contact with the Australian Energy Market Operator (AEMO) and Queensland energy minister Michael de Brenni as they work on a strategy to "minimise the risk of disruption".
This is pure politics over national interest. Undoubtedly, the LNP has contributed a great deal to the crisis but it is still a CRISIS and we have a Labor government that refuses to act to resolve it.
We all know that Albo's cowards are afraid of the resource extraction industries.  But what about every other Australian? It's now openly obvious where this is going:
a $50bn energy income shock is going to land on the east coast economy;
the RBA has already said it will respond to these price rises by hiking higher and faster, as CPI is boosted by 5% or so over the next twelve months;
this is another $35bn in interest costs added to the income hit;
plus, house prices are going to crash roughly 20% for every 1% of cash rate hikes wiping out enormous household wealth and threatening the banking system.
Over the weekend, Energy  Minister Chris Bowen made clear he has no idea what he is doing, declaring no urgent interventions were needed at The Guardian.
Meanwhile, Resources Minister Mad King is captured by the miners:
"The gas companies quite rightly point out that some of the southern states should seek to free up some of their gas reserves that are proximate to the population and businesses demanding energy.

"As we seek to move to a decarbonised energy system, we are still going to be using gas and coal to keep us warm and manufacturing going."

Santos chief executive Kevin Gallagher has urged states to speed up gas project approvals instead of imposing export controls, while highlighting that the controversial Narrabri coal seam project in NSW would not be completed until 2025 at the earliest after delays because of opposition from farmers and environmentalists.
Why is Mad King consorting with the cartel? NSW and VIC communities are unconvinced by the safety of terrestrial gas extraction. You can't bully them out of it and trying will only make the anger worse.
One reason why Bovver Bowen and the Mad King are drowning is there is no leadership from the top. "Silly" Jim Chalmers is fiddling in his ivory tower. Albo is simply AWOL.
Now Macolm Turnbull has stepped into the breach:
Earlier, former prime minister Malcolm Turnbull called on the Albanese government to work with the states to impose export controls on gas.

Mr Turnbull said the LNG giants would quickly capitulate and find cheaper gas to solve the energy crisis in the eastern states.

"This will involve imposing force majeure on contracts," he told ABC Radio on Monday.

"It'll be resented bitterly by the industry … but we have a crisis at the moment, and hopefully, it won't go on for too long.

"The minute they say they're going to do it, the gas companies will find the gas … they will agree to offer it at lower prices."

Mr Turnbull called on the government to work with the states and the National Energy Market to impose gas export volume and price controls for a period of 90 days.

"So in other words, make sure that all the gas we need is available here," Mr Turnbull said.

Mr Turnbull said the last thing gas companies wanted was the precedent of imposing regulation.

"But unless you're prepared to stare them down … we'll have the situation where we have electricity prices or wholesale prices $400 a megawatt hour and higher," he said.
It must be coal as well!
Unless Labor acts, the only other hope to end the crisis is that a collapsing global economy crashes energy prices but what kind of fix is that? And we'll just see the problems return during the recovery.
Gas and coal export levies or domestic reservation is needed immediately or the entire eastern economy is toast.
Or, perhaps in terms that the ALP understands, if it does not act, it will lose power as surely as the NEM.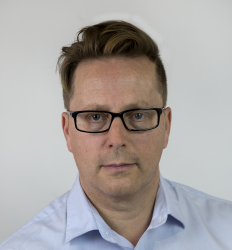 Latest posts by Houses and Holes
(see all)