Australia's wage price index growth was 2.35% in the latest reporting period, well below the inflation rate of 5.1%: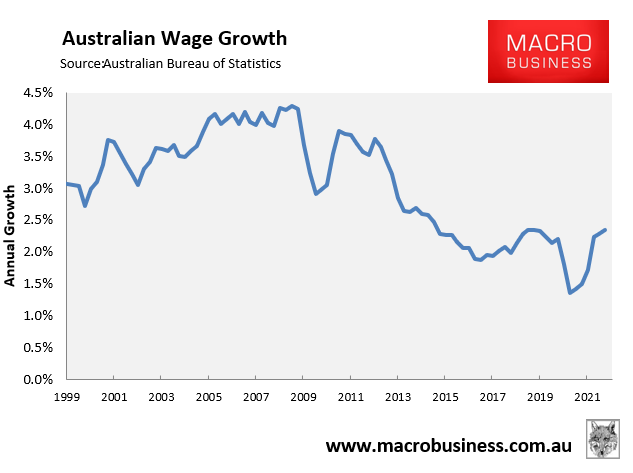 However, analysis by former federal Treasury economist Peter Downes suggests that real growth in wages is much higher than official figures indicate. Downes says the wage price index does not take into account the annual rise in the superannuation guarantee or employee bonuses. Moreover the CPI is overstated due to the surge in costs of building a new home, which doesn't effect most consumers.
Accordingly, Downes estimates that when these factors are included, the real wages index rose 3.3% in the year to 31 March, compared with consumer price inflation of 3.2%:
"Underlying earnings have been rising in real terms, albeit slowly," Mr Downes said.

"The wage price index understates wages."

"You have to add the superannuation guarantee increase and bonuses"…

"I'm concerned everyone is reporting the CPI and it's not actually our best measure because it overstates inflation."
Sure, the CPI is probably overstated by the costs of home building. But it also massively understates rental costs. So there are swings and roundabouts.
Moreover, why on earth would you include the 0.5% increase in the superannuation guarantee as wages when this 'income' is not available to be spent until one retires? It is by definition not disposable income.
In any event, Downes' spurious adjusted real wages growth of 3.3% in the year to March remained below the ABS' Cost of Living Index, which rose 3.8% for employees:

So clearly Australian real wages went backwards. Juking the stats to meet a narrative does not change this fact.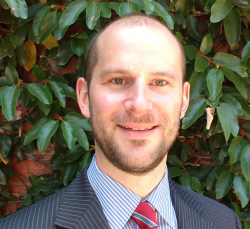 Latest posts by Unconventional Economist
(see all)