The Australian property market is worth $10tr. Here is what is coming to it. Chris Joye:
What the RBA giveth, it now taketh away.

Slashing its cash rate from 1.5 per cent to 0.1 per cent between June 2019 and November 2020 boosted Aussie house prices by 37 percentage points. A prudent person should now assume that much of this wealth creation is paid back.

Despite Martin Place not being able to accurately forecast its next step, it somehow has the conviction that the cash rate should climb to what it judges to be a "neutral" level around 2.5 per cent. The truth is the RBA has zero clue where neutral actually lies and it would be well-served by some humility on this front.

For crazy-brave housing bulls and home owners across the country, the scary thing is that our forecast for a 15-25 per cent decline in national prices was predicated on the RBA lifting its cash rate by at least 100 basis points.

And yet the plan, according to governor Philip Lowe, is to leap to 250 basis points. We have not revealed what we think will happen to house prices if the discounted variable mortgage rate does indeed lift from circa 2.25 per cent in April this year to 4.75 per cent next year.
I will do it for him. In Coolabah's house price model, every 100bps move in interest rates delivers a 20% (+/- 5%) move in house prices. It is road tested over many cycles.
In normal circumstances, I would be confident in predicting that the first 100bps and circa 20% fall in house prices would be more than enough to force the RBA to pause and probbaly end its tightening cycle. A $2tr wealth hit to households is plenty to drop consumption and inflation.
That has been our base case for some time now. It would be an exaggerated but normal cyclical correction within the politico-housing complex economic model.
However, we are not in Kansas anymore.
Thanks to the Albanese Government's suicidally inept (or corrupt) handling of the war-profiteering energy crisis, we are going to see a much stickier CPI than in the old economic model.
As I noted last week, an additional $50bn in energy costs will be drip-fed onto every business and household east of WA over the next year. This will lift the CPI by 3% before anybody tries to pass on the cost. When they do, it will be more like 5%.
This raises the distinct possibility that critical components of Core Inflation do not fall at the pace the RBA is used to during cyclical downturns and it keeps lifting interest rates past levels that the structure of the politico-housing economic model can take. This looms very large after last week's RBA madness:
Inflation in Australia has increased significantly. While inflation is lower than in most other advanced economies, it is higher than earlier expected. Global factors, including COVID-related disruptions to supply chains and the war in Ukraine, account for much of this increase in inflation. But domestic factors are playing a role too, with capacity constraints in some sectors and the tight labour market contributing to the upward pressure on prices. The floods earlier this year have also affected some prices.

Inflation is expected to increase further, but then decline back towards the 2–3 per cent range next year. Higher prices for electricity and gas and recent increases in petrol prices mean that, in the near term, inflation is likely to be higher than was expected a month ago. As the global supply-side problems are resolved and commodity prices stabilise, even if at a high level, inflation is expected to moderate. Today's increase in interest rates will assist with the return of inflation to target over time.
In short, if we see a 2% cash rate, with the second 100bps the direct consequence of Albo's protected energy war-profiteers, then the house price correction is going to double in scale to 40% +/- 10%. The wealth hit to households will be $4tr. $2tr is directly attributable to Albo's energy cowardice.
The scale of such losses is a structural adjustment to the economic model itself.
Gone will be the "houses and holes" economy that earns income by selling dirt to the world, then leverages that income in global markets to inflate house prices that drive demand for services.
In its place will be the "holes and hollow" economy that pays the world to take our dirt, while it charges us ever more to borrow, and inflating our demand for services is no longer possible.
If Albo's energy war-profiteers are allowed to continue, the "holes and hollow" economy will look like this:
the end of all but publically-funded manufacturing;
capital-constrained banks with structurally lower capacity to lend;
$4tr in housing wealth gone with the mortgage debt overhang intact;
the end of lifestyle consumption, and
mining in complete control of the nation.
By enabling energy war profiteering, the Albanese Government does not appear to have the slightest clue what it is messing with.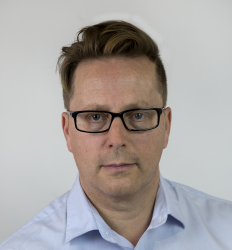 Latest posts by Houses and Holes
(see all)