Albo's energy chaos is palpable:
The Australian Energy Market Operator says its shutdown of the National Electricity Market has significantly improved its ability to run the power system, but has refused to signal when normal operations will resume.

…Generators sought answers on how the power system will work and how they will be paid, while pressure ramped up on them to make more plants available, despite the capped $300 a megawatt-hour price that makes some gas plants uneconomic.

…Grattan Institute energy program director Tony Wood said he was not surprised by the confusion among generators chasing details of how they were supposed to operate during the market suspension.

…Mr Wood said it could get "very messy" trying to sort compensation for generators hit with large increases in coal or gas prices, and for retailers that would get hit with higher charges from AEMO trying to cover their costs.
No shit. If they can even get fuel:
The NSW Energy Minister Matt Kean has been given emergency powers to direct coal companies to provide fuel to electricity generators amid concerns that stockpiles are running dangerously low.

In an extraordinary development in NSW's energy crisis, Kean met the governor late on Thursday to seek the powers, which gives him authority to force coal and logistics companies to deliver fuel.
Then again why produce at all when you can just game the regulator:
The Australian Energy Market Operator will pay generators hundreds of millions of dollars to put more supply into the grid while the electricity market is suspended to avoid power shortfalls, especially in NSW.

Last year AEMO paid almost $100 million in compensation to generators after directing them to put more supply into the market or ensuring the grid was stable – especially in South Australia, which is reliant on renewable energy.

Consumers will ultimately pick up the tab because the market operator recoups the money through extra charges on retailers, who pass that on to consumers in the form of higher prices.
As usual, the total failure of Canberra to lead in the national interest has resulted in a scab grab of monumental proportions:
The Victorian premier, Daniel Andrews, has already called for some of the gas produced in eastern states to be reserved for domestic use, much as it has in Western Australia since 2006.

"Our gas for our businesses, for our households – reserve what we need for us and then sell what we don't need to the world," Andrews told journalists. "It is just wrong – it makes no sense to me that households and businesses are competing against the world for something that's ours."

"There's a thing called critical needs. A domestic gas reserve is really good policy … Now there'll be a number of very big companies who probably don't see it that way. But, again, are we about their interests, or are we about everyone's interests, [the] public interest?"

A spokesperson for the federal resources minister, Madeleine King, said all options remained on the table.

Schott, though, cautioned against retrospective orders to preserve gas for local use. "It would cause people to break contracts, which is not on," she said.

Josh Stabler, managing director of Energy Edge, a consultancy, warned against creating a gas reservation because "it stops any possibility of a transition" off the fossil fuel.

"You're going to have gas embedded in [WA's] market for a very long time because it's artificially cheap and stopping other investment in renewables or batteries," Stabler said.

"This is probably one of the biggest market signals we've ever seen, both domestically and internationally," he said. "The winners of this will not be gas – it will be renewables and batteries."
In order of scab grabbery:
Josh Stabler is a vested interest in the chaos. We need stability now and renewables later.
Kerry Schott oversaw the creation of this chaos. Stop listening to her.
Mad King would sell her mother to big mining.
Only Dan Andrews is making sense. The facts are very simple:
This energy crisis has been going on for eight years not two weeks.
Ever since LNG export plants opened in Gladstone in 2014, thereby creating an artificial squeeze in local supply.
The gas export cartel lied about having enough gas before it built the plants.
The Australian people did not break the contract, the Gladstone cartel did.
Unbelievably, this is the same Gladstone where Albo held his first cabinet meeting on Wednesday. The cartel capital of Australia.
There is only one answer to this problem: reserve more gas and coal for Australia and break the link to international prices. Otherwise, it will all get much worse every single year as more coal plants close and we run short of Bass Strait gas.
The Australian economy will be reset as a mining fiefdom of embedded essentials inflation, asset deflation, and crashing living standards.
David Crowe sums up the politics:
I was living in San Francisco in June 2000 when the residents of our apartment building streamed out of their homes and into the shared courtyard because the power was out, and the heat was stifling. We gathered in the night-air with a sense of disbelief that political leaders and power suppliers had failed to plan for the demand on the electricity grid.

Rolling "brownouts" continued that summer with each region of the state denied power day by day. It was astonishing to see one of the proudest states in the world's richest nation cut off electricity to its own people.

Nothing saved the governor after that. Davis, a Democrat, had only been elected two years earlier and had inherited a deregulated market put in place by his predecessor, Pete Wilson, a Republican. So, Davis could legitimately blame the problem on others. The trouble is it did not work.

Davis declared a state of emergency in January 2001 and had to find a way to pay for more power, which left the state with bigger deficits and debt. With the Californian constitution allowing a "recall" of a sitting governor, the Republicans gathered 1.4 million signatures (more than they needed) to force an election on whether he should stay or go. He lost. Schwarzenegger went on to run the state for the next seven years.
This was the ENRON crisis in which it deliberately starved California of energy before collapsing into ignominy and prison sentences.
Our own cartels make ENRON look like a fucking choir boy. Either Albo breaks them or they will break his government.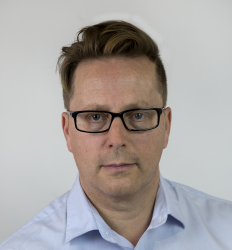 Latest posts by Houses and Holes
(see all)