A few weeks ago we saw the Origin profit warning. This was especially poignant because Origin is a standing member of the gas export cartel that is busy raping east coast utility bills. What was so cool about it was that Origin is simultaneously being raped by the coal export cartel which is putting its coal-fired power stations out of business owing to immense fuel costs if it can acquire the coal at all.
Today we get another example of internecine destruction. Energy Australia is not a coal or gas export cartelier but until very recently it was run by Cath Tanna. Ms Tanna is another of the captains of industry that built the gas export cartel.
Ms Tanna was CEO of British Gas in Australia, and one of the key architects of the Curtis Island gas export cartel that is directly responsible for both sky-high gas and power prices.
Following the purchase of BG by Shell in 2016, Ms Tanna flowed downstream with higher gas and power prices to EA, to enjoy the benefits of widening margins that the fallout from the cartel had created.
That is until the coal cartel fucked it as well:
Losses at EnergyAustralia due to the east coast's energy crisis have forced owner Hong Kong-based CLP Group into the red in the June half, citing "challenging and extreme" energy market conditions in Australia.

In a statement released in Hong Kong Monday evening, CLP pointed to a loss of $HK7.2 billion ($1.3 billion) on electricity forward contracts held by EnergyAustralia over the first five months of the year.

Excluding that accounting impact, EnergyAustralia also suffered a $HK1.1 billion cut in operating earnings for the January-May period compared to a year earlier. CLP blamed the reduction on forced outages at the Yallourn power station in Victoria and coal supply constraints at its Mount Piper generator in NSW.

"This has resulted in the business being short to the contract positions it has previously entered into and the business having to buy electricity in the high-priced spot market to cover these positions," CLP said.
Sadly, Ms Tanna moved on from EA last year so we don't quite get to enjoy the pure schadenfreude of it.
But we remember, nonetheless.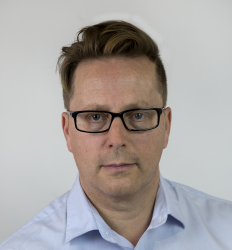 Latest posts by Houses and Holes
(see all)