The latest "Tony's View" report from prominent New Zealand housing bull, Tony Alexander, claims the "end game" has finally arrived for the nation's housing market:
Over a year ago I said that NZ's housing market had entered the endgame for the cycle regardless of whether you started the boom from 1992, 2012, or June 2020.

The end has come about six months earlier than the June quarter 2022 timing I was expecting and that is largely because of the credit crunch. This involves the tightening of LVR restrictions from November 2021 and the crushing effect on bank willingness (not ability) to lend of the Credit Contracts and Consumer Finance Act.

In the mix also are:

the new tax rules for investors,
diversion of spending back to travelling overseas,
failing of some builders scaring away new orders for houses to be built,
near total loss of FOMO (fear of missing out) around all the country, and
an especially rapid increase in fixed mortgage interest rates…

On the way up people looked for reasons to buy property even though it was already highly priced. In particular people bought on the basis that prices would keep rising, that other people would pay a greater price either to get the house to live in or to treat it as an investment.

People tend to think that this sort of thinking is associated only with investors being greedy. It is not. It is the great unwashed engaging in thoughts that they are idiots not to buy and that others will keep buying which really gets a market soaring upward. Crypto shows this in spades…

If people looked for excuses to buy on the way up, now they will look for excuses not to buy or even to sell on the way down…

This ball of psychology driving people to step back has only just got rolling. My best pick is we will be in that endgame from some point next year. From here we will actively be looking for the negative housing headlines…

The net proportion of agents seeing prices as falling in their location has increased, we are in more of a buyer's market than perceived a month ago, FOMO is more dead than a month back, fears of prices falling after making a purchase (FOOP) are greater, and even fewer people are attending auctions and open homes.
New Zealand experienced one of the biggest house price booms over the pandemic, which pushed its price-to-income ratio to the highest level in the English-speaking world:
The Reserve Bank of New Zealand (RBNZ) has already aggressively lifted the official cash rate (OCR) from a low of 0.25% in August to 2.0% currently, and has flagged further hikes to 3.9% by June 2023.
No wonder Tony Alexander has called the "end game" for the nation's housing market. If the RBNZ follows through with its forward guidance, then New Zealand's housing market is facing its biggest price crash in generations.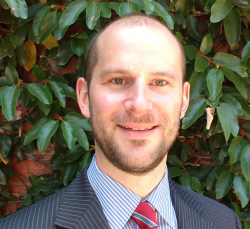 Latest posts by Unconventional Economist
(see all)