Just when you thought Australia's futures market couldn't get more crazy on interest rates, they have lifted the bar again.
According to their latest implied yield curve, Australia's official cash rate (OCR) will rise to around 3.6% by December and to 4.2% by May next year:
Here's how the market's predicted OCR looks on an historical basis. Yes, you are looking at the steepest rise in Australia's history:
And here's what it would mean for mortgage rates, assuming any increases in the OCR are passed onto mortgage holders:
In its latest Financial Stability Review, the Reserve Bank of Australia (RBA) estimated "that a 200-basis-point increase in interest rates from current levels would lower real housing prices by around 15 per cent over a two-year period".
Thus, the futures market's bullish 4.2% OCR would literally 'crash' the housing market, with real housing prices falling by more than 30% in real terms and by more than 35% in nominal terms, under the RBA's modelling.
Anybody that believes these forecasts is truly delusional. If they came to fruition, Australia would experience its biggest house price crash in 100 years and the economy would be thrown into a depression.
The market has truly lost its marbles on interest rates.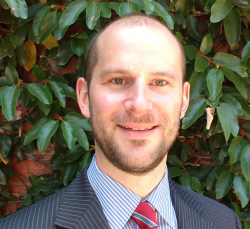 Latest posts by Unconventional Economist
(see all)