Cowardly Albo is out defending the gas cartel again today:
"WA got it right all those years ago," Albanese said of the state's gas reservation policy that quarantined 15 per cent of its gas reserves for domestic use.

"The decision on the east coast is one that was made by former governments to not go down that track."

Albanese said the government was looking at all options to secure gas supply, but noted it would be more complicated to bringing in an eastern gas reservation now.

"Once you have contracts issued and in place, you have issues of sovereign risk, and it's not as simple as being able to intervene halfway through all processes."
Yes, you can. It happens all of the time and is forgotten in a month. 70% of the gas goes to China so who cares.
Look. It is not the fault of Australian governments and there is no sovereign risk. They were lied to by the gas cartel:
As Santos worked toward approving its company-transforming Gladstone LNG project at the start of this decade, managing ­director David Knox made the sensible statement that he would approve one LNG train, capable of exporting the equivalent of half the east coast's gas demand, rather than two because the venture did not yet have enough gas for the second.

"You've got to be absolutely confident when you sanction trains that you've got the full gas supply to meet your contractual obligations that you've signed out with the buyers," Mr Knox told ­investors in August 2010 when asked why the plan was to sanction just one train first up.

"In order to do it (approve the second train) we need to have ­absolute confidence ourselves that we've got all the molecules in order to fill that second train."

But in the months ahead, things changed. In January, 2011, the Peter Coates-chaired Santos board approved a $US16 billion plan to go ahead with two LNG trains from the beginning….as a result of the decision and a series of other factors, GLNG last quarter had to buy more than half the gas it exported from other parties.

…In hindsight, assumptions that gave Santos confidence it could find the gas to support two LNG trains, and which were gradually revealed to investors as the project progressed, look more like leaps of faith.

…Santos figured the gas it was taking out of east coast markets would be filled by accelerated production from the Cooper Basin (fuelled by the GLNG ­supply contract revenue), gas from the Narrabri coal-seam gas project in NSW and helped by the production of shale gas.

Unfortunately, shale drilling did not return hoped-for results, an oil price slump in late 2014 heavily restricted more Cooper Basin drilling and a community backlash, along with regulatory hurdles, stymied Narrabri.

Even before oil prices slumped, Santos revealed its call on domestic gas would be greater than flagged. In a June 2014 presentation slides to an analysts tour of the GLNG facility were told that third party gas would provide between 410 to 570 terajoules of gas per day, or the equivalent of up to half of total east coast domestic demand, even though it was planning to drill 200 to 300 domestic wells a year.
Lies or mistakes. It doesn't matter. The cartel overbuilt its LNG export trains on a false assumption that it used to convince Australian governments that no regulation was necessary.
This is only broken contract. The economic and social license to operate. Why must all other Australians suffer income deprivation and massive wealth losses because a few oil and gas dills got it wrong?
The stupid part of it is the foreign governments know it is coming:
"During my travels as premier I had governments internationally — and I'm talking about national governments — just basically laughing … that Australia is crazy not preserving some of its gas," Mr Barnett said.
Declare force majeur and drop the export volumes for a fixed local price of $7Gj.
Then do the same for coal.
No energy problemo.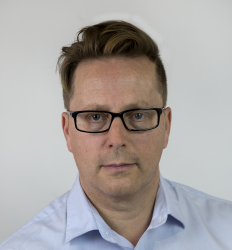 Latest posts by Houses and Holes
(see all)