The Reserve Bank of New Zealand's latest mortgage data shows that buyer demand continues to plummet following aggressive interest rate hikes that have pushed key mortgage rates to between 5% and 6.5%:
The value of mortgage commitments fell 29% in the year to May 2022, according to the RBNZ. This represents a sharp reversal from the 128% annual mortgage growth recorded in May 2021:
The plunge in mortgage commitments is a rational response to soaring mortgage rates, given the debt servicing ratio for new buyers has rocketed to levels not seen since the 2007-08 Global Financial Crisis:
As shown above, indicative mortgage repayments for a new Kiwi home buyer has nearly doubled, from a low of around 34% of household disposable income in 2021 to around 58% currently.
Accordingly, now has been ranked as the worst time for first-time buyers in 65 years, according to economics consultancy Infometrics:
Infometrics compares the total payments made by homeowners over the lifetime of their mortgage against the value of the property when the loan has been repaid…

There were two key factors that contribute to 2022 being a bad time to buy a house…

The first related to the average proportion of a household's income needed to service the loan throughout the mortgage.

"People taking on mortgages now are committing to having an average of 33 per cent of their income tied up in mortgage repayments for the next 25 years or longer," [Infometrics Chief Forecaster Gareth Kiernan said].

This figure is considerably higher than the 21 per cent that prevailed through the 2000s and 2010s…

The second factor related to the expected increase in the value of the property over the life of the loan.

"The scope for house prices to rise rapidly from here, and provide today's purchasers with significant capital gains, appears heavily limited", Kiernan said…

"Our analysis shows that even with mortgage rates below 5 per cent, the average home's million-dollar price means that today's first-home buyers face much less favourable financial outcomes than a buyer in 1987 did with interest rates of 20 per cent."
Given the RBNZ has flagged further aggressive rate hikes over the next 12 months, buyer demand will collapse even further. This will place additional downward pressure on house prices, which have already fallen 9.1% nationally since November 2021.
After experiencing one of the world's biggest house price booms over the pandemic, New Zealand is now facing one of the biggest price busts.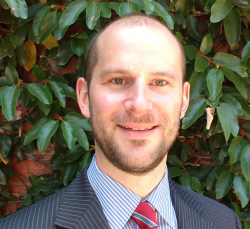 Latest posts by Unconventional Economist
(see all)