Chinese data ended May poorly. Pantheon:
China: The official manufacturing PMI rose to 49.6 in May, from 47.4 in April.  Consensus was 49.0.
China: The official non-manufacturing PMI rose to 47.8 in May, from 41.9 in April.  Consensus was 45.5.

Still shrinking, just more slowly

China's PMIs were never going to be as bad in May as they were in April, given that zero-Covid restrictions were not tightened further. Instead, the question was whether they would show an economy that was recovering, or still shrinking, but less slowly.  Eight of the twenty six forecasts reported by Bloomberg expected a reading above 50 for the manufacturing PMI; a sizeable minority calling for a return to growth.  The sub-50 readings, however, point to a further fall – or charitably, stagnation in the case of manufacturing.

H2 is still going to be weak. Here's why:
Chinese authorities are facing an uphill battle convincing companies and households to boost borrowing as long as Covid outbreaks and lockdowns continue to crush confidence.

After loan growth weakened in April to the worst level in almost five years, several indicators suggest the data for May won't be much better. Housing sales have continued to slump, indicating a lack of appetite for mortgages and subdued credit demand among developers and sectors linked to the property industry. Struggling to find enough clients, banks have been swapping bills with each other just so they can meet regulatory requirements for corporate lending.

The reluctance to borrow stems in large part from uncertainty over China's Covid curbs, and whether future outbreaks could lead to repeated lockdowns like the one that crippled activity in Shanghai for weeks. Businesses have had to halt production and cut jobs, revenue has slumped and profits have plunged. Many companies are putting expansion plans on hold.
That's one temporary reason. The bigger and long-term issue is the great property adjustment which shows no signs of ending. May sales were an apocalypse:
China's home sales slump persisted in May as Covid outbreaks in key cities overshadowed efforts to revive buyer confidence.

The 100 biggest real estate developers saw new-home sales plummet 59% in May from a year earlier, according to preliminary data from China Real Estate Information Corp. The drop matched April's decline as the biggest this year.
Nor will it change much despite lots of incremental easing. Why would anybody buy a devaluing asset that has been ruled out by the CCP with every chance of losing your deposit as developers go bust like falling flies? It is lunacy to expect people to buy.
On top of that, land sales crated by two-thirds means much lower fiscal revenue for local government which will blunt fiscal stimulus like infrastructure,
And so, China finds itself in the age-old problem of the liquidity trap. There's lending everywhere but not a borrower in sight. There's discounted property inventory everywhere but not a buyer in sight.
As such, you can expect more monetary easing as growth and rebalancing fail and China turns to the only weapon left in its arsenal, a falling CNY. TD Securities:
CNY will likely benefit from today's data, giving further short-term support to the currency. Stronger fixings(17 out of the last 20 days) show an official desire to slow CNY depreciation. The pull back in the USD hasobviously helped the CNY, and it seems that PBoC is content with the CFETS trade weighted index settlingaround 100 at present, a 6.3% decline from its highs in early March. We expect further CNY depreciation vsUSD and on a trade weighted basis in the months ahead, forecasting USDCNY at 6.80 and CFETS at 95.7 byend 2022 as a likely weakening in the current account position, and reduced inflows will weaken underlyingsupport for the currency.
China is turning Japanese before our very eyes and its fight with JPY is now to the death.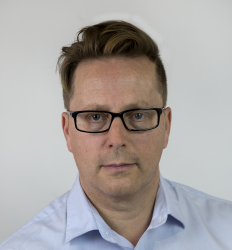 Latest posts by Houses and Holes
(see all)