New Zealand's banks have turned even more bearish on house prices after the Reserve Bank of New Zealand (RBNZ) lifted the official cash rate (OCR) by 0.5% last week, and tipped further aggressive tightening.
In its latest New Zealand Property Focus report, ANZ now expects house prices to fall 11% this year reflecting the front-loaded OCR hikes:
We have since tweaked our OCR forecast to be slightly more front loaded. While we continue to expect it to peak at 3.5%, we have also centralised some of the downside risks we are seeing to our (still very uncertain) house price outlook.

We now expect house prices to fall 11% in 2022 (previously -10%), with a much soggier recovery thereafter…

The sharper decline in 2022 simply reflects changes to the interest rate outlook. But the soggier medium-term view is a result of revisiting our estimates of the fundamentals: housing supply vs demand. On that front, downward revisions to the net migration data (and therefore the resident population) have recalibrated our understanding of how quickly the residential construction industry is eroding the housing deficit…
ANZ's forecast is similar to Westpac's, which tips a 10% decline in national house prices this year followed by a further 5% fall in 2023.
We previously expected a 10% peak-to-trough fall in prices over this year and the next; we now expect a total drop of 15%. We've also front-loaded the fall, with a 10% drop in 2022 and a further 5% in 2023…

We should note that our forecast is based on the CoreLogic house price index, which is a quarterly average. A higher-frequency measure like the REINZ monthly house price index will see a larger peak-to-trough decline than this.
For its part, other major bank ASB has forecast that house prices would fall 20% from their peak in real inflation adjusted terms, which would represent the biggest price fall since the 1970s:
"The sheer speed with which mortgage rates have risen – amongst the fastest pace on record – will pose big headwinds for house prices over the second half of this year," they said…

In total, they expected a 12% peak-to-trough decline… But when adjusted for inflation, it was about a 20% correction, the biggest drop since the 1970s.
Finally, Capital Economics has provided the most bearish assessment of them all, forecasting a 20% peak-to-trough decline in house prices by the end of 2023:
"Our forecasts for interest rates would be consistent with prices falling 15% y/y before long and keep falling until the around the end of 2023. (See Chart 1.)

"That suggests the downturn may result in a 20% fall in prices"…
The magnitude of New Zealand's house price bust will obviously depend on how aggressively the RBNZ hikes interest rates.
The RBNZ's 'forward track' released with its Monetary Policy Statement showed the OCR at 2.7% by September of this year, 3.4% by December, then 3.7% by March and peaking at 3.9% in June 2023.
If the RBNZ hikes that aggressively, then Capital Economics' forecast is likely to come into play, with New Zealand experiencing a genuine house price crash.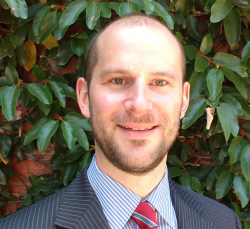 Latest posts by Unconventional Economist
(see all)