Economist Tony Alexander has released a new survey of mortgage advisers, which finds that both first home buyers and investors continue to pull back from New Zealand's housing market:
A net 12% of our respondents this month have reported that they are seeing fewer first home buyers looking for finance. This is essentially the same as the 14% of May and 8% of April…

First home buyers are likely to be holding back from the market as they see a continuing string of reports about falling prices and difficulties being faced by those getting a house built.

Those stepping forward looking for finance are finding that they often cannot get it or obtain the volume of funding they are after…

In a nutshell, since the LVRs returned in February last year and then the tax rules were changed and the minimum deposit for investors jumped to 40% in May, investor buyers have been standing back from the market. There has been no upward or downward trend in this investor withdrawal for over a year now and it seems unlikely in the current deteriorating economic, interest rate, and asset price environment that we will see much improvement in their willingness to re-engage with property purchases this year…
Mortgage advisers are also reporting that banks have raised their test interest rates and requirements, which is crimping credit availability:
Those stepping forward looking for finance are finding that they often cannot get it or obtain the volume of funding they are after. Banks have increased their test interest rates to around 7.6% as mortgage rates have gone up and the Reserve Bank has signalled extra monetary policy tightening is to come.

Banks have also increased their UMI – uncommitted monthly income – requirements. One major lender requires that borrowers have at least $2,000 a month not committed to any regular outgoing before they will agree to financing. This is a larger requirement than for a long time…

In April and May net positive proportions of mortgage advisers said that banks were becoming more willing to advance funds. But this month we have reverted to a net 18% feeling that they have become less willing to lend.

Triggers for this view appear to include higher test interest rates, additional scaling back of rental income, and higher requirements for uncommitted monthly income…
Given cheap and easy mortgage credit fueled New Zealand's pandemic house price boom, tighter access to credit and soaring rates will have the opposite effect and push home values lower.
The impact will be greatest on Kiwi borrowers that took out jumbo-sized mortgages at record low rates last year. Many of these borrowers are facing the prospect of soaring mortgage repayments once their fixed loan terms expire, alongside seeing their homes plunge in value.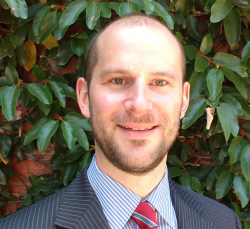 Latest posts by Unconventional Economist
(see all)