There are always commies, kowtowers and useful idiots floating about the place. The latest fitting one or all of those descriptions is Colin Patrick Mackerras (Mackerras), an Australian sinologist and Emeritus Professor at Griffith University, who appeared in the Chinese propaganda organ, Global Times:
GT: In the past decade, Australia's relations with China have changed a lot under the influence of the US. What would you like to say to the new Australian government about the relations with China?

Mackerras: Australia-China relations were very good indeed for decades. After the establishment of diplomatic relations under the [Gough] Whitlam government in 1972, cultural, educational and other exchanges blossomed, trade grew until China became Australia's top trading partner and leaders visited each other's country and carried on successful diplomacy. It seems to me that the relationship reached a high point in 2014 when President Xi Jinping visited Australia and the relationship was declared to be one of comprehensive strategic partnership, with the China-Australia Free Trade Agreement reached the following year. Since about that time, a variety of factors has caused the relationship to deteriorate. Many of these, though by no means all, result from Australia's excessive dependence on the US. I would add that [former] prime minister Scott Morrison and foreign minister Marise Payne were not good diplomats. Morrison was excessively and unnecessarily abrasive in his dealings with China (and others). The signing of the Australia-United Kingdom-United States agreement, under which Australia broke a contract for arms purchase with France and promised instead to buy nuclear-powered submarines from the US and UK, threw Australia back into an earlier and one hoped bygone era of excessive and to some extent exclusive military engagement with the Anglosphere.

Will the relationship improve under the new government (elected on May 21, 2022) led by Anthony Albanese and the Australian Labor Party? I certainly hope so.

There are negative signs. Labor policy is similar in many ways to that of Morrison and his government. However, there are also positive signs. Albanese and his Foreign Minister Penny Wong are much better diplomats and do not engage in "megaphone" diplomacy and are less prone to issue self-righteous pronouncements that judge China as bad and immoral.

We'll have to wait and see. I don't expect immediate change, but I do think there will be improvements over the next few months, and I remain optimistic about the mid-term to long-term future. Trade remains extremely important for both countries. It is totally obvious to me that it is in Australia's interests to get on well with China.
This is entirely backwards. ScoMo's abrasive diplomacy only exposed the structural fracture between liberal Australia and illiberal China. Mackerras is just shooting the messenger.
That fracture opened and then widened as the dictatorial Xi Jinping set about pirating the global liberal order with his own illiberal version after 2011. This took the form of corrupting global institutions; militarising the South China Sea; buying Western universities; bribing parliaments; bullying with trade wars, installing dubious tech, the ravages of COVID19, wolf wankers, 14 conditions to end democracy, so on and so forth.
It's really no more complex than the Chinese Communist Party held its great 'coming out' decade. It's not a friend after all. It's a dictator.
The good professor can be as eminent as he likes about the subtleties of Chinese this and that but, frankly, who cares beyond this basic truth?
Like Donald Trump before him, just about Scott Morrison's only success was in allowing this underlying reality to determine policy rather than succumbing to Beijing's "peaceful rise" fig leaf for illiberal imperialism.
The punter in the street knows this is her bones, according to the latest Lowy Poll:
I could go on. The Australian people have woken up to the threat of Chinese tyranny because it's flagrantly obvious.
Blaming ScoMo for this is either idiotic or corrupt.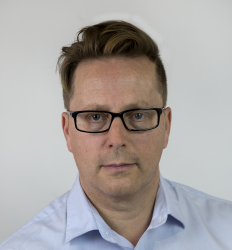 Latest posts by Houses and Holes
(see all)