Australia's booming pre-COVID international education industry was built on the back of Chinese students:
In 2019, this prompted Associate Professor Salvator Babones to publish the seminal paper, The China Student Boom and the Risks It Poses to Australian Universities, which showed that Australian universities had become dangerously dependent on Chinese students, with concentrations that dwarf similar advanced nations:
As shown above, around one in nine students at Australian universities in 2017 were Chinese.
Another paper prepared for the Business Council and Asia Society warned that the excessive concentration of Chinese students at Australia's universities had stifled free speech and debate, as well as compromised academic integrity:
"Far from serving to diversity the student cohort, the dependence on Chinese students has ­instituted a form of classroom monoculturalism in which ­encouraging students to embrace the values of academic integrity and free debate, and facilitating the development of core capabilities in critical thinking, effective English communication and cross-cultural competence, have become increasingly difficult," Professor Shields writes…

The report recommends that universities "tighten academic and English-language standards for Chinese students", requiring higher scores in the Chinese end-of-school exam, the Gao Kao, and put more emphasis on the International Baccalaureate as an entry examination…
Three years later, and despite the reduction in international students numbers from the pandemic, the NSW Auditor-General's latest report into the state's universities still shows an extreme reliance on Chinese students, of whom accounted for 50.5% of NSW's foreign university students in 2021, up nearly 6% from 2020.
This has prompted Auditor-General Margaret Crawford to criticise universities for failing to diversify their foreign student intake and warning of 'concentration risk'. Governments and national security operatives have also stated a number of times in the past two years that universities need to wean themselves off the Chinese student market, due to the tensions between Canberra and Beijing and concerns about foreign interference on university campuses.
From The Australian:
Chinese students accounted for 50.5 per cent of the state's foreign students in 2021 – up nearly 6 per cent on the previous year – due to an enrolment boost of nearly 2300 more students from China, while the number of students from other countries fell…

Chinese students flocked to the University of Sydney, whose revenue from Chinese students rose by a massive 35 per cent to $1.2bn last year.

Figures calculated from university financial statements and the Auditor-General's report also show that the University of NSW's revenue from Chinese students rose 12 per cent to about $580m last year…

"Seven out of the 10 universities now record China as the leading source of overseas student revenues. This creates not only a concentration risk for each university, but for the NSW university sector as a whole", [Auditor-General Margaret Crawford said]…

"Unexpected shifts in demand arising from changes in the geo-political or geo-economic landscape, or from restrictions over visas or travel can impact revenues, operating results and cash flows"…
It's funny how 'diversity' is pushed down our throats in almost every walk of life, yet our universities refuse to have 'diversity' when it comes to international student enrollments.
This extreme concentration of Chinese students has unambiguously reduced the experience of domestic students, according to Salvatore Babones' latest book:
In some courses, the numbers of international students hosted by Australian universities have reached such epic proportions that English is no longer the most widely-spoken native language in the classroom. In postgraduate coursework degrees in business at Sydney, Melbourne, and Queensland, more than 80% of the students are international…

Chinese postgraduate students at Australian business schools routinely complain that they have few opportunities to practice English. The concentration of Chinese and other international students in most other programs is not that extreme, but it is still extraordinary by international standards. Seven of the 8 largest Chinese universities outside China are in Australia…
One of the key recommendation of Salvatore Babones' book is to place caps on international student numbers of 20% per course, 15% per university, and 10% from any one country.
While this recommendation is entirely sensible, it will be rejected outright by the universities because it would lower international student numbers and revenues. Here's Group of Eight universities CEO Vicki Thomson's comments on the matter:
Group of Eight universities CEO Vicki Thomson, who represents both the University of Sydney and the University of NSW, said the higher education sector was not different to any other sector of the economy, including mining, in its exposure to China.

"Our universities are very aware of the commercial risk and the need to balance their portfolios in their recruitment strategies, including with students from China. But, like other industry sectors, we will not walk away from the Chinese market"…
Correct me if I'm wrong, but isn't our universities' main purpose to educate Australians, not to work as commercial enterprises seeking 'export' revenue via the immigration system?
Our greedy universities clearly care more about international student dollars than the educational quality and experience delivered to Australians, which should be their primary focus.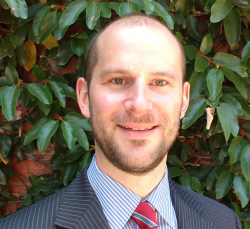 Latest posts by Unconventional Economist
(see all)