Roy Morgan has released its monthly inflation expectations survey, which gauges inflation expectations over the next two years.
Inflation expectations fell 0.2% in May to 5.3%, but were stronger over the second half that the first half: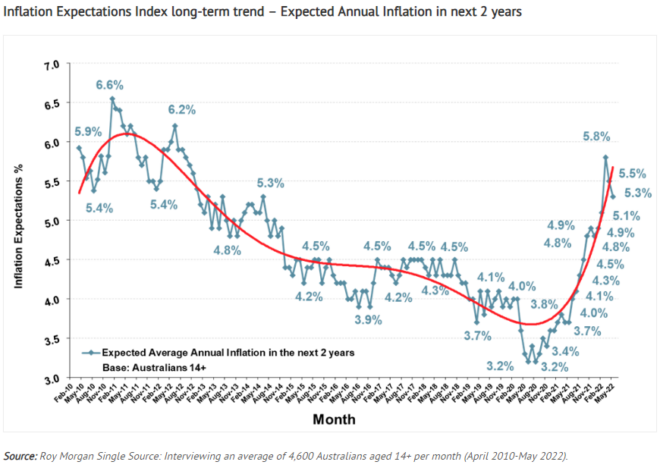 Inflation expectations are also slightly higher in capital cities (5.2%) than the regions (5.3%):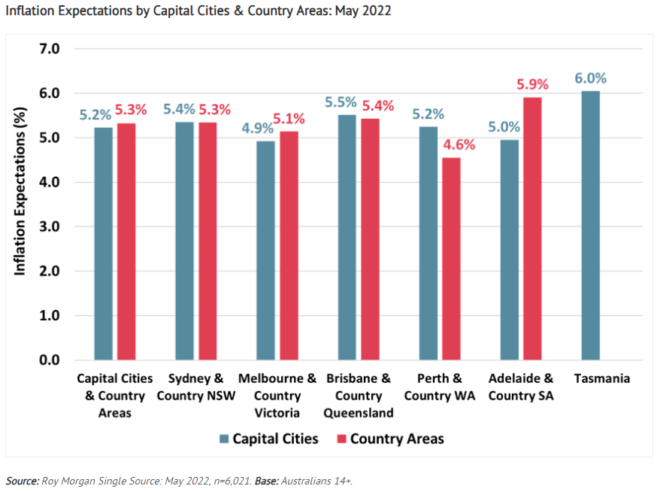 According to Roy Morgan:
Inflation Expectations in May are a large 1.6% points higher than a year ago in May 2021 and clearly above the long-term average of 4.7%. The 'pivot' in the middle of the month indicates that the relief shown after the petrol excise was cut in late March had all but disappeared by the end of the month as petrol prices rose again to a nationwide average above $2 per litre…
Roy Morgan CEO Michelle Levine also notes that pressure is building:
"The impact of former Treasurer Josh Frydenberg's decision to slash the petrol excise in half (22 cents + 2.2 cents GST – a total cut to the petrol price of 24.2 cents per litre) was still fresh in people's minds in early May. However, by the end of the month the petrol price had again increased to an average of over $2 per litre in Australia's Capital Cities – largely wiping out any benefit from the cut to the petrol excise.

"In addition, in recent weeks we have had shortages of gas along Australia's East Coast sending the price of gas soaring for many manufacturing and industrial users of the energy. The soaring gas price is also putting upward pressure on electricity prices already feeling the strain with several coal-fired power stations out of action for repairs and maintenance.

"Along with the rising energy prices there are also shortages of key supermarket goods such as lettuce, tomatoes, beans, broccoli, spinach and other staples with many crops wiped out in the recent flooding events in Northern New South Wales and Southern Queensland.

"The combination of these factors are set to provide upward pressure to the prices of many key consumer goods for the next several months and we can expect the RBA to increase interest rates in response to the inflationary pressures in the months going forward.
I retain my view that there is little justification for the RBA to hike rates aggressively to counter imported (cost-push) inflation or inflation driven by severe weather.
Such a strategy will merely exacerbate cost-of-living pressure for households and hammer the economy without relieving the very forces driving the inflation problem in the first place.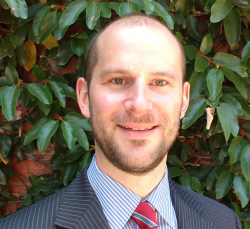 Latest posts by Unconventional Economist
(see all)