Ah, the Australia Tax, brought to you by David John Wissler Knox who, you may recall, said this:
As Santos worked toward approving its company-transforming Gladstone LNG project at the start of this decade, managing ­director David Knox made the sensible statement that he would approve one LNG train, capable of exporting the equivalent of half the east coast's gas demand, rather than two because the venture did not yet have enough gas for the second.

"You've got to be absolutely confident when you sanction trains that you've got the full gas supply to meet your contractual obligations that you've signed out with the buyers," Mr Knox told ­investors in August 2010 when asked why the plan was to sanction just one train first up.

"In order to do it (approve the second train) we need to have ­absolute confidence ourselves that we've got all the molecules in order to fill that second train."

But in the months ahead, things changed. In January, 2011, the Peter Coates-chaired Santos board approved a $US16 billion plan to go ahead with two LNG trains from the beginning….as a result of the decision and a series of other factors, GLNG last quarter had to buy more than half the gas it exported from other parties.
And the rest is history. Australia has had a rolling gas shortage crisis ever since the two Santos plants opened.
Today, Mr Knox is the Chairman at Snowy Hydro and now we've got this:
Snowy 2.0 will not begin dispatching power until late this decade after another round of unexpected project blowouts, potentially forcing states led by Victoria and NSW to temper their opposition to using coal and gas in a planned capacity market mechanism.

The Australian Financial Review has learnt that a series of issues involving contractors and construction at the former Coalition government's flagship solution to the accelerating collapse of coal power mean project owner Snowy Hydro is being forced to delay the start date for power generation by as long as 19 months, or to around 2028.

The setback has stunned the new Labor government as the $5.1 billion pumped hydro scheme – one of the world's most ambitious engineering projects, and currently under construction high in the Snowy Mountains wilderness in southern NSW – was originally commissioned to offset the closure of crumbling power stations such as AGL Energy's Liddell in the Hunter Valley, which shuts down next year.
The power of the energy export cartels that Mr Knox helped create, and has now helped not to backfill, is killing the economy:
energy retailers are dying in droves;
the banking system is being put to the sword as the RBA hopelessly chases energy prices;
all manner of public amenities are being squeezed, including hospitals.
Today, we can gleefully add that the war-profiteering energy cartels are killing food production too:
Australia's energy crisis is likely to slow food and fibre production as rising electricity prices exacerbate fertiliser shortages and increase input costs for energy-intensive sectors such as horticulture and dairy, the agriculture industry has warned.

The industry's peak body, the National Farmers Federation, has briefed new agriculture minister Murray Watt on the issue, and he is "working closely" with energy minister Chris Bowen on "possible solutions".

…She said agricultural commodities were generally exposed to energy prices but were especially vulnerable to increases in electricity prices such as those happening now, with dairy, horticulture and irrigated farming particularly at risk.
We can all see where this is going: subsidies that will only make it worse. One by one, every single sector will come to Yellow-belly Bowen and be granted special favours.
To wit:
Labor is refusing to rule out further cash payments to combat the "perfect storm" contributing to the soaring cost of living.

Millions of low and middle income earners will receive a one-off $420 offset to their tax return this year.

That's in addition to the existing offset of up to $1080 for workers earning less than $126,000.

The offsets were measures featured in the previous Coalition government's final budget and were touted by then-Treasurer Josh Frydenberg as proportionate measures to combat rising costs.

Now, the new government says it will do what it takes to drive down prices.
Why will this make it worse?
Such subsidies pass straight through the energy user's hands to the energy war-profiteers, encouraging them to do worse, not better.
They will cause higher taxes and higher interest rates to boot, as the RBA stated openly this week, and house prices will crash.
In short, by failing to bring the energy cartels to account with domestic reservation and war levies, Albo's cowards are crashing the economy.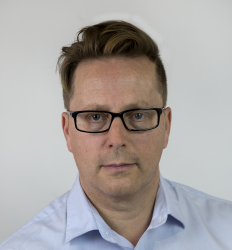 Latest posts by Houses and Holes
(see all)