Australia's east coast energy markets have failed. In point of fact, the gas market failed seven years ago. The electricity market has now failed as well:
Power generators have been accused of adding to the uncertainty and chaos of the electricity supply crisis by taking capacity out of the market to access increased compensation payments, with almost 4000 megawatts of supply sitting on the sidelines as the NEM faces a blackout threat.

On Wednesday the Australian Energy Regulator released a letter sent to generators warning them they must bid capacity into the market despite a $300MWh cap put in place by the Australian Energy Market Operator.

AEMO said on Wednesday it believed 2000 megawatts of power in each of Queensland and NSW has not been bid into the market – a situation which has helped trigger warnings of blackouts in all NEM states – Tasmania, Victoria, South Australia, Queensland and NSW – on Tuesday and Wednesday nights.

AER chair Clare Savage wrote to generators on Tuesday reminding them of their obligations to bid available generation capacity into the market despite pricing caps introduced by AEMO, suggesting some generators were withholding supply in order to access higher payments when they were then directed to return to the market by AEMO.
Basically:
all competition incentives in both the gas and power markets have now failed;
energy unmarkets are disintegrating into pricing fiefdoms of dominant market power;
the energy regulator is failing as it imposes price caps that are rendering power production uneconomic and so
energy production is failing.
The end result is I may not be able to write this for you tomorrow morning:
Australia's power shortages now threaten five states after the Australian Energy Market Operator (AEMO) warned of possible power interruptions from late this afternoon.

An update published on the AEMO website cautioned of maximum power load interruptions in Queensland, New South Wales, Victoria, South Australia and Tasmania.

The warnings were initially sent for the east coast of Queensland and NSW, but have now spread to hundreds of thousands of additional households across the nation.

On Monday, AEMO ordered electricity generators online in a bid to avert widespread blackouts, although there were outages in entire suburbs in Sydney's north.

But now, AEMO is warning of more pain ahead thanks to an energy shortfall predicted in Queensland and NSW tonight as a result of plummeting temperatures and skyrocketing energy prices.
Some are already there:
Entire suburbs were plunged into darkness last night as power outages hit Australia's east coast.

Areas in Sydney's Northern Beaches and north of the city were affected, after energy officials warned that huge swathes of New South Wales and Queensland were facing the threat of losing power.

Parts of Beacon Hill, Frenchs Forest, Narraweena, Cromer and Dee Why were all without electricity on Monday night, Ausgrid said, although power was expected to be back on by the morning.

Millions of homes were told to switch off appliances to conserve electricity earlier in the night as the Australian Energy Market Operator (AEMO) warned of outages.
Not to worry, Bovver Bowen is onto it:
Energy Minister Chris Bowen says Australia has enough reliability in the energy market for the foreseeable future, as long as there are no further unexpected closures of coal-fired power stations.
Riiiiight. To be clear:
Bovver Bowen has ruled out any "ad hoc" interventions and sees "no legislative basis" to do anything.
Mad King is parroting gas cartel propaganda daily. Bizarrely, Albo is about to hold a Cabinet meeting in Gladstone, the capital of the gas cartel not nation.
There will be no super-profits taxes.
In other words, all three levels of the governance of energy in eastern Australia have now failed:
market structure;
regulatory structure;
legislative intervention.
I might add the fourth estate, the media, which also appears to have no idea how severe is this energy meltdown.
Eastern Australia is now an energy failed state and, I'm sad to say, where energy goes everything else follows.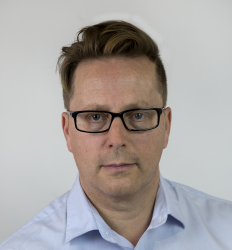 Latest posts by Houses and Holes
(see all)