For nearly a decade now I have had the misfortune of having to tell and retell the sick tale of the eastern energy markets.
I have done so on this blog, and very occasionally received a nibble from the MSM.
I have done so at dinner parties and watched the slow drop of collective jaws around the table.
I have done so with policymakers, a few of whom have tried to fix it only to be pick-axed by mining.
And here we are ten years on with the proof baked into the pudding as the eastern gas and electricity markets collapse into a huge government-run rort, and still, the truth makes no difference as another government succumbs to the shroud of mining power.
Here is where we are today:
The eastern gas market is suspended by the regulator and prices are capped at $40Gj versus $4Gj traditionally.
The National Electricity Market has been suspended by the same regulator who is now running it as a ward of the state, based upon capped prices and compensation payments from $300-500MWh versus $25MWh traditionally.
Multiple factors are being cited as causing this: cold weather; broken turbines; policy chaos; lack of network investment, so on and so forth. This is ALL IRRELEVANT.
There is only one cause and one cause only: mining greed and power.
Gas and coal extractors are charging Australian consumers astronomical prices for the energy dirt that they dig up a few miles away almost for free.
That's it. That's all that there is. Everything else is secondary or so far down the list of causes that it can be fixed in 2050:
gas prices have gutted industry for years and, post-Ukraine war, are now war-profiteering at a 1000% mark-up;
gas and coal prices set the cost of electricity in the NEM and hence power costs are up 1000% as well.
Everything else flows from this:
AEMO has suspended the gas market to stop prices from going to $800Gj.
AEMO has capped electricity prices at $300Gj, which means power producers are losing money at these fuel prices.
So, they are opting to pretend that their turbines are broken instead. Hence we see blackouts all over.
AEMO is now forcing them to produce and paying enormous compensation for doing so.
There is plenty of latent capacity in the NEM. The transition to renewables is fine and can accelerate with no problem at all. There is plenty of fuel!
The problem is the gas and coal cartels which are charging Australians war-profiteering prices for our abundant fuels by exporting it all and leaving us short of supply at home.
So, when Energy Minister Chris Bowen gets up and says the following then he should be pelted with rotten fruit:
"AEMO taking this action will help the NEM alleviate the unplanned withdrawal of generators from the wholesale market," he said.

"This is the best way to make sure the lights stay on and AEMO has the Government's full support in taking this action.

"This situation once again highlights the importance and urgency of new investment in renewables, storage and the transmission that is needed to ensure affordable and reliable energy supply."
No, it doesn't. That is a separate answer to the question of decarbonisation. It will not help the rolling energy crisis we have had since 2014. As more coal and gas are displaced by renewables then more of it will be exported and our energy prices will not come down.
Meanwhile, Mining Minister Mad King appeared at the AFR to kowtow to the war profiteers:
"I think there's a distinct lack of understanding sometimes in parts of the community – not all of it – of when they turn on the power switch, what's behind it," Ms King said, and coal was the "reality" right now.

However, she quickly reiterated that advancing Labor's target of net-zero emissions by 2050 was absolutely "front of mind" in taking on the role.

"But we literally cannot get there overnight, and we do have to have a plan in place, and that's what's been lacking," she said, adding that the Greens push for net-zero emissions by 2035 would be nice, but was not realistic.

"We will have it on a sensible pathway that maintains our economy."

Ms King on Tuesday backed states freeing-up gas reserves for exploration and production to ensure households and manufacturers can access reliable energy for years to come.
Bovver Bowen and Mad King can't possibly be so stupid as to believe this dung, even though it is shoveled all over them by the mining cartel lobbies. If not, then that only leaves the possibility that both are corrupt.
It is not necessarily the case that they are personally on the take from mining, even if Labor most certainly is. It is more that the ALP is intellectually captured by a decade of opposition derived from its last attempt to rein mining power with taxes.
And so, this new Albanese Government is protecting mining war-profiteering at the expense of the most basic economic function we have: reliable energy.
Thus, the answer is as simple as the underlying problem. One way or another, the energy export cartels must be forced to sell their fuel to Australia cheaply.
That can be done with domestic reservation, or with export levies, or super-profits taxes. But that is the ONLY answer to the crisis.
Mining spent $22m getting rid of Kevin Rudd and his RSPT in 2010 and here we are a decade later and it is delivering scores of billions in war-profiteering returns directly from your pocket.
What an ROI!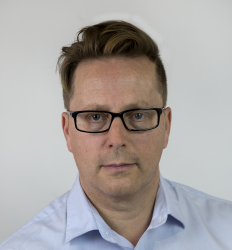 Latest posts by Houses and Holes
(see all)