PM Albo does not sound like a man readying any kind of appropriate policy response to the Australian energy crisis. On the contrary:
"I firmly believe we can solve the biggest challenge of our time, while laying the groundwork for long-term economic security and shared prosperity," Mr Albanese will say, according to an advance copy of his speech.

"But only if we move forward with the spirit of unity and optimism shown here today. Australia will always do our part."

While declaring Australia's "unwavering moral support for Ukraine", he will say Australians are also feeling the effects of Mr Putin's aggression through sky-high petrol and food prices.

Mr Albanese will declare that Australia is ready to supply key commodities to help restore stability to the global market, saying the nation is well-placed to provide food and energy to nations hardest hit by the crisis.

"Globally, we know the world's poorest nations face serious food security challenges – especially in Africa, the Middle East, and the Pacific. This is a looming crisis," he will say.

"Australia is a major energy, ­resources and food exporter, and we have a significant role to play in securing access to these goods, ­especially in our Indo-Pacific ­region."
Nations often lie so maybe that's what Albo is doing. But, somehow, he strikes me as too naive to do that. So, I guess he is seeking to shift the blame to Russia for his total failure to address Australian energy poverty:
"Though we are geographically far from the conflict, our interconnected world means people across Australia are experiencing its economic impact in their own lives," he will tell the Organisation for Economic Co-operation and Development council in a speech to be delivered in Paris on Thursday night AEST.

"We are not dealing with what the Ukrainian people are facing with such courage and determination every day, but Russia's actions have made it harder even for people in Australia to get by.

"Australians are paying higher prices for petrol and groceries as a direct result of Vladimir Putin's aggression.
Partly. But Albo has made it much worse by failing to address Australian gas and coal shortages. Gas is integral to food prices because it is a key feedstock for fertiliser. Electricity plays a large role too: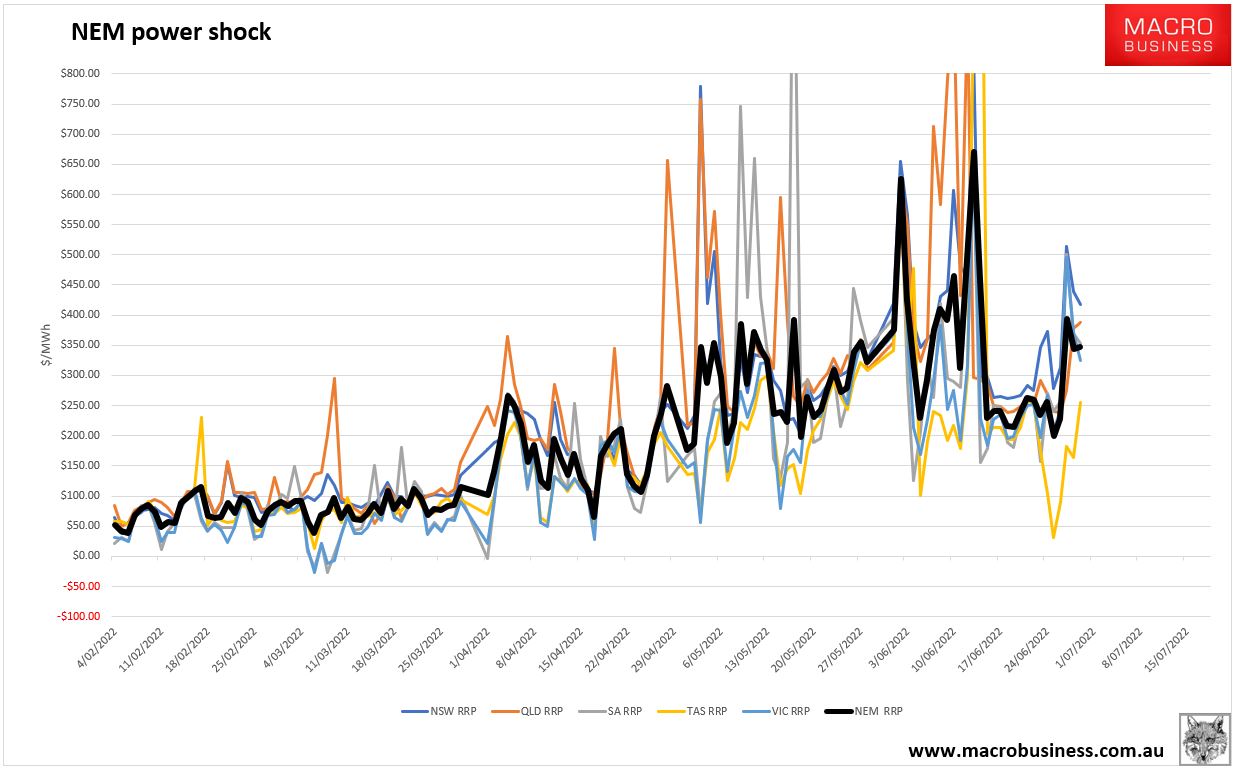 Instead of blaming Putin, why isn't Albo fixing the Australian energy poverty with domestic reservation, export levies or super-profits taxes for coal and gas?
Reservation would put small limits on export volumes so if that bothers you then use the export levies or super-profits taxes that crash real local prices and reap billions for the budget.
There is no end in sight to the shock. Every time coal and gas prices look like falling, Putin turns off another energy tap to Europe:

The Kremlin is seeking to globalise its sanctions pain with an energy-induced recession and it is succeeding.
The thing is, Australia does NOT need to go through it. We are an energy price-maker, not a price-taker if we want to be. All Albo has to do is what should have been done years ago: break the coal and gas export cartels.
We'll have to wait and see but, today, the signs are not good. If so, we have already seen where it leads because this is the same strategy adopted by the failing Biden administration in the US where the population is mulling re-electing a failed coup attempt lunatic to escape the catastrophic globalists that have unleashed an inflation shock upon their country.
Good luck at the ballot box, Albo, as the income and wealth of all households and businesses east of WA is redistributed to your war-profiteering energy cartel mates: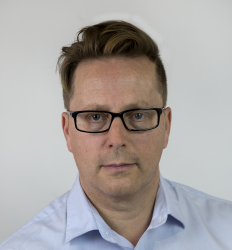 Latest posts by Houses and Holes
(see all)