CoreLogic recently released data showing that Australian dwelling values soared by 190.5% over the 20 years to March 2022, driven by a 209.3% surge in detached house values:
In the past 20 years, the Australian housing market has seen six periods of upswing, interrupted by 5 periods of notable decline. These downswings in the housing market have largely occurred off the back of changes to credit conditions, such as macro-prudential changes or lift in interest rates, alongside negative economic shocks like the GFC, or the initial onset of COVID-19. In the past two decades, housing market downturns have lasted, on average, around 25 months, with an average peak-to-trough decline of -5.0% in value…

The past 20 years has largely been characterized by declines in the official RBA cash rate, especially from late 2008 amid the GFC…

The pandemic period also coincided with ultra-low cash rate settings, high household savings and government incentives for home purchases, which has actually generated the fastest upswing in values since the 1980s.
As mentioned by CoreLogic, the secular decline in mortgage rates since 2008 has been a key driver of the Australian house price boom, with stimulus playing a supporting role over the pandemic.
Indeed, Australian mortgage rates more than halved over the 20-year period, with the average discount variable mortgage rate hitting a record low 3.45% before the Reserve Bank of Australia (RBA) commenced its tightening cycle in May:
Now Australians are facing the opposite dynamic, with the 'market' tipping the sharpest rise in Australian interest rates on record at the same time as households grapple with the un-stimulus of rising costs for essentials.
If the market's forecast for interest rates comes to fruition, then Australia's discount variable mortgage rate will more than double to 7.1% by mid next year, taking rates back to 2011 levels:
The difference this time is that Australian dwelling values as a share of household disposable income are 50% higher than they were in 2011. Thus, Australian house prices are much more vulnerable to a correction as interest rates are lifted.
If the secular decline in interest rates supported by stimulus were the key drivers of Australia's epic house price boom. Then surely ramping up interest rates in concert with the rising cost of essentials will have the opposite effect in delivering a major housing bust?
The ball is very much in the RBA's court. How deep house prices fall will depend on how aggressively it hikes rates. And if the RBA follows the market, then we will be staring at the biggest house price crash in living memory.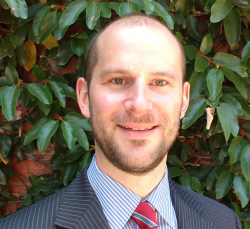 Latest posts by Unconventional Economist
(see all)