The MSM is preoccupied with the latest culture war today while the meltdown in the core of the Australian economy gets ever worse.
On Friday, the geniuses at AEMO restored the National Electricity Market (NEM):
AEMO will formally end the suspension of the wholesale electricity spot market in all regions of the National Electricity Market (NEM) from 2pm today (AEST).

On Wednesday 15 June 2022, AEMO announced the suspension because a confluence of events has made it impossible to continue operating the spot market while ensuring a secure and reliable supply of electricity for consumers.

The current energy challenge in eastern Australia is the result of several factors across the interconnected gas and electricity markets. This includes periods of high electricity demand, coupled with a large volume of generation unavailable due to maintenance or unplanned events, planned transmission outages and high energy commodity prices.

Returning to regular operations of the NEM is now possible, as we are currently seeing more normal electricity bidding and dispatching through AEMO's automated resources, along with reduced electricity shortfalls and fewer manual interventions needed by AEMO.
Normal electricity bidding? Who are they trying to kid? Here's the recent price action:

And for context, price averages for recent years:

The gas market is still stuck at $40Gj:

It looks to me like the generators have successfully bullied the AEMO into restoring a failed power market and are now raping all comers. It may even be that the threat of another suspension is now benchmarking prices at $500MWh because that's the new marginal gaming price in that event.
This is a failed market led by a failed regulator in real-time, with real and catastrophic economic consequences dead ahead as the CPI spikes, the RBA hikes interest rates to the moon, house prices crash and the last of our manufacturing is thrown into the sea.
And for what? Making room for tax-free war-profiteering foreign mining and exporting our key energies to China to send back as aircraft carriers.
Domestic reservation, export levies or super-profits taxes for the coal and gas cartels NOW!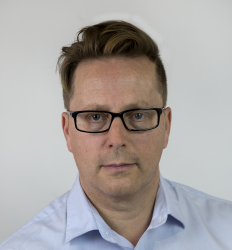 Latest posts by Houses and Holes
(see all)